Study defines new therapeutic window for Amisulpride in Asian Schizophrenic patients.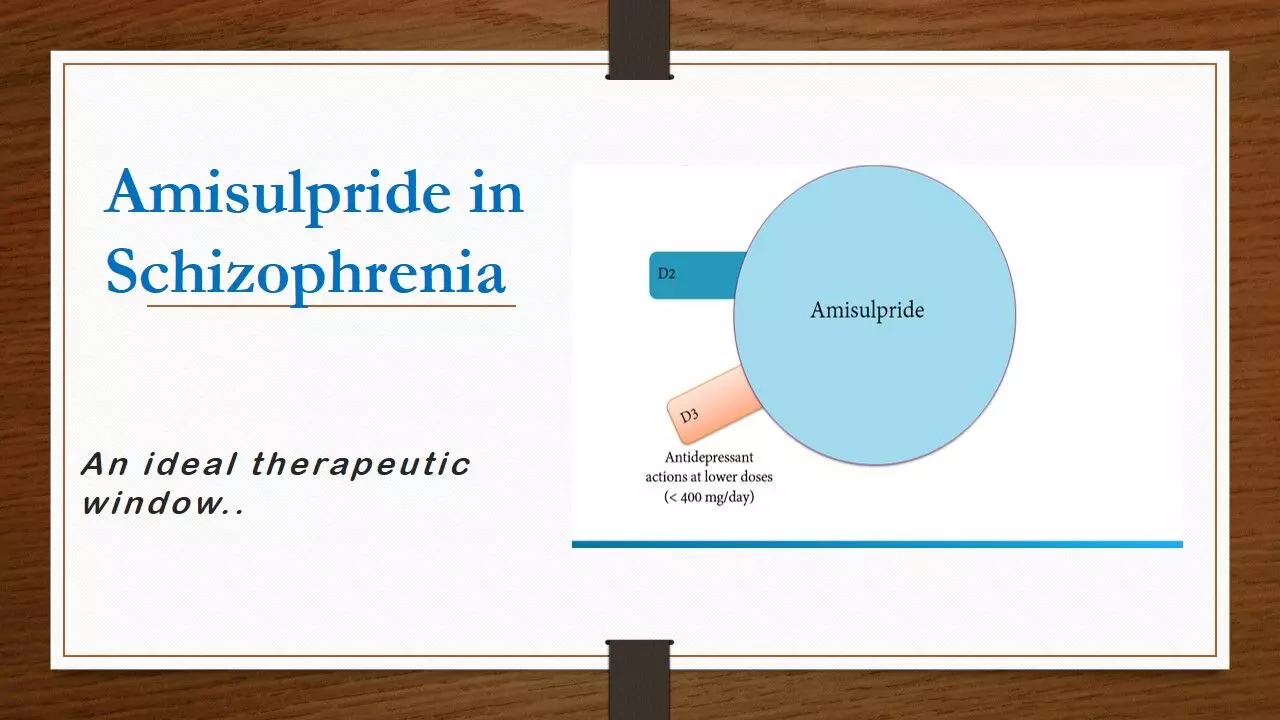 In the treatment of schizophrenia, atypical antipsychotics are replacing typical antipsychotics. As an atypical antipsychotic for D2, D3 and 5-HT7 receptors, amisulpride is favored because of its significant clinical efficacy, especially for cognitive and emotional symptoms and less metabolic side effects. However a therapeutic window of amisulpride dose and serum level for Assiaan patients has not been clearly defined. A recent study published in Asian Journal of Psychiatry by Sun Fengli et al. aims to address this lacunae.
Amisulpride is a pure dopamine 2 / 3 receptor antagonist, which can improve clinical symptoms with few side effects, especially metabolic disorders. The combination of amisulpride and aripiprazole is more effective than aripiprazole alone, especially for the improvement of general psychological symptoms, working memory and negative symptoms. On the other hand, amisulpride combined with other antidepressants may play an important role in improving negative and positive symptoms.
In this study 194 schizophrenics were assessed with PANSS. The concentration of Amisulpride in blood was tested and relationship with concentration was analyzed.
It was found that the correlation between change ratio of positive symptoms, general symptom and PANSS and dose, concentration were significant(P < 0.01), but not related with the change ratio of negative symptom (p>0.05). Both the dose and concentration of amisulpride were significantly higher in effective group than that in ineffective group according to change ratio of positive symptom, negative symptom, general symptom and PANSS(P < 0.01).
There were 3 aspects that indicated amisulpride's plasma concentration level in these patients was relatively higher than the recommended range (100–320 ng/ml).
First, it was found that amisulpride dose was 100~1200 mg/d (555 + /-218), plasma concentration was 20~1280 ng/mL (349 + /-223).
Second,it was also found that clinical response related to dose and concentration except negative symptoms.
Third, It was also found lowest amisupride dose 628 + /− 198 mg/d and lowest concentration was 457 + /− 214 ng/mL in patients with effectiveness.
The correlation of dose and concentration of amisulpride was significantly. This study also suggested that past recommended range 100∼320 ng/mL of amisulpride maybe not suitable. Thus it is needed to reconstruct a different recommended range of amisulpride(100–320 ng/ml) for Asian patients.
It can be concluded that the correlation of dose and concentration of amisulpride was significantly correlated. The recommended range 457~637 ng/mL was suggested as average therapeutic window.
Source: Asian Journal of Psychiatry: doi: 10.1016/j.ajp.2021.102694