Using Tricyclic antidepressants beyond depression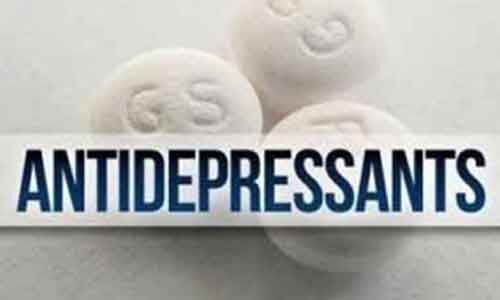 A recent review published in the Cleveland Clinic Journal of Medicine summarizes the pharmacologic properties of tricyclic antidepressants (TCAs), their potential indications in conditions other than depression, and safety considerations.
Tricyclic antidepressants were originally designed in the 1950s and marketed later for treating depression. Due to their adverse effects and lethality in overdose quantities, over time they have been largely replaced by selective serotonin reuptake inhibitors (SSRIs) and serotonin-norepinephrine reuptake inhibitors (SNRIs) in depression management. However, TCAs have been applied to conditions other than depression with varying degrees of efficacy and safety. TCAs can serve as first-line or augmenting drugs for neuropathic pain, headache, migraine, gastrointestinal syndromes, fibromyalgia, pelvic pain, insomnia, and psychiatric conditions other than depression. This article reviews pharmacology, dosing, and safety considerations for these uses.
Key Points:

Amitriptyline is the most useful TCA for many painful conditions.
TCAs can be especially helpful for patients with a pain syndrome or insomnia with comorbid depression, although their benefits appear to be independent of antidepressant effects.
TCAs have long half-lives and so can be taken once a day.
Effective dosages for symptom control in many conditions are lower than for severe depression; dosage should start low and be gradually increased while monitoring efficacy and adverse effects.
TCAs should not be used concurrently with a monoamine oxidase inhibitor and by certain patient groups: the elderly, pregnant women, and patients with certain cardiac conduction abnormalities, epilepsy, or risk of suicide.
Research suggests that TCAs relieve pain centrally through a descending pathway that inhibits transmission of pain signals in the spinal cord, as well as peripherally through complex anti-neuroimmune actions. Norepinephrine appears to play a more important role in this process than serotonin, although both are deemed necessary for the "dual action" often cited in pain management, which is also the rationale for the widespread use of SNRIs to control pain.
"Most tricyclic antidepressants (TCAs) have US Food and Drug Administration approval for treatment of depression and anxiety disorders, but they are also a viable off-label option that should be considered by clinicians in specialties beyond psychiatry, especially for treating pain syndromes. Given the ongoing epidemic of the opioid use disorder, increasing attention has been drawn to alternative strategies for chronic pain management, renewing interest in the use of TCAs," wrote the authors.
The article, "Beyond depression: Other uses for tricyclic antidepressants," is published in the Cleveland Clinic Journal of Medicine.

Source : Cleveland Clinic Journal of Medicine