Vitamin D deficiency during childhood tied to mental disorders in future, study.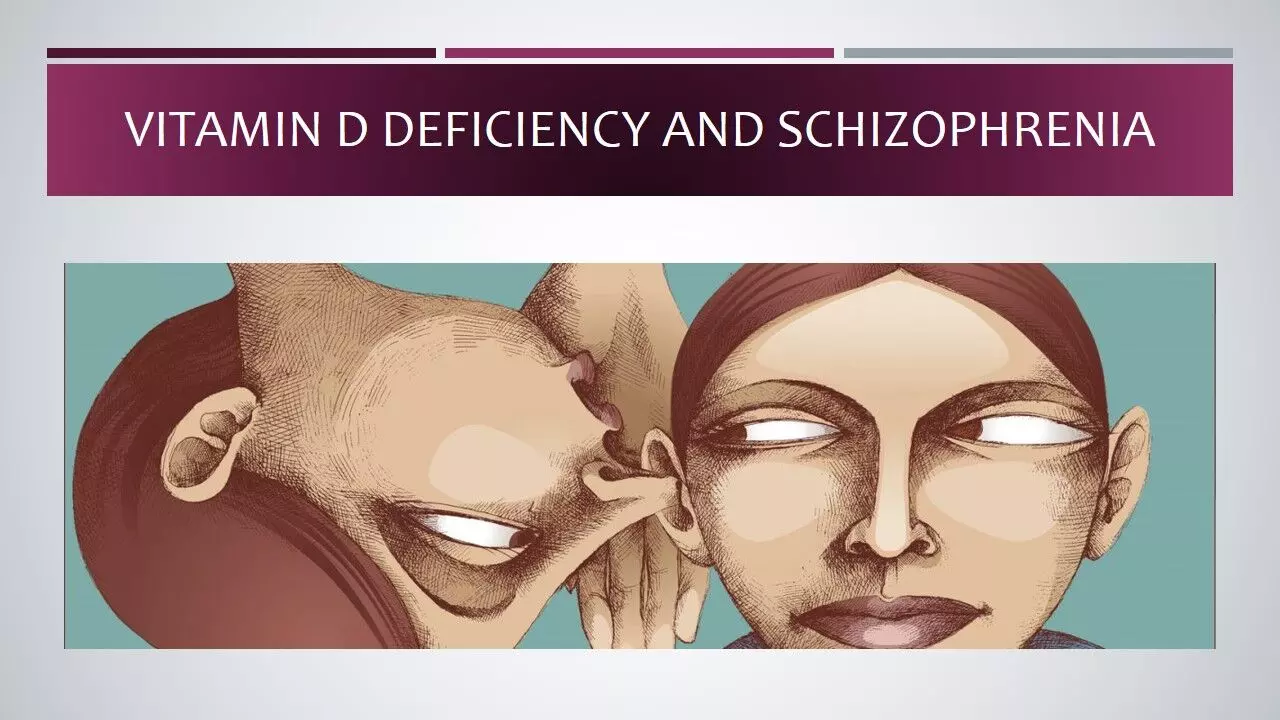 Over the last half century, a body of convergent evidence has accumulated linking disruption of early brain development with an increased risk of mental disorders, including schizophrenia. The orderly cascade of brain development may be disrupted by exposure to suboptimal concentrations of a range of biological substrates and micronutrients.

A review published in Schizophrenia Research by Clara Albi˜nana et al. based on the hypothesis that those exposed to vitamin D deficiency during early life, have an increased risk of neurodevelopmental disorders, including schizophrenia in later life, has summarised the available evidence on this topic.
Neurodevelopmental disorders such as schizophrenia and autism spectrum disorders (ASD) are major contributors to the burden of disease as they have onsets in childhood or early adulthood, and because they are often associated with persistent disability, that are major contributors to morbidity-related health metrics, such as years-lived-with-disability (i.e. the non-fatal burden of disease).
The hypothesis of vitamin deficiency as risk factor of psychiatric disorders was based on the link between an increased risk of schizophrenia in
(a) those born in winter and spring, when vitamin D deficiency is more prevalent, and
(b) the offspring of dark-skinned migrants living in cold climates, who have a markedly increased risk of vitamin D deficiency.
Early clues from ecological epidemiology
People born in winter and spring have a slightly increased risk of subsequently developing schizophrenia. There is robust and consistent evidence that the concentration of 25 hydroxyvitamin D (25OHD), the transport form of vitamin D widely used as a marker of general vitamin status, is lower in winter and early spring in pregnant women and their offspring.
Epidemiological research indicates that the risk of schizophrenia is higher in the offspring of dark-skinned migrants to some, but not all, countries. Factors related to social marginalization and migration-related stress are linked to an increased risk of mental disorders in general, including schizophrenia
Biological plausibility and potential mechanisms of action
Animal models have shown that in comparison to control animals, rodents exposed to vitamin D deficiency had (a) enlarged lateral ventricles in neonates and in adult offspring, (b) altered expression of genes involved in mitochondrial, cytoskeletal, and synaptic plasticity (c) altered expression of calcium-binding proteins (d) hyperlocomotion in novel settings and (e) altered dopamine transporter expression and dopaminergic neurotransmission.
It has been found that found that the active form of vitamin D (1,25 dihydroxyvitamin D) influences calcium influx in prefrontal cortical tissue, and there is an increased risk of these disorders (SCZ and ASD) in those with common or rare variants in genes that code for subunits of these receptors (e.g. CACNA1C).
Analytical epidemiology
Two case-control studies based on Danish neonatal dried blood spots have found that neonatal vitamin deficiency is associated with an increased risk of schizophrenia.
Genetics
A (cross generational) bidirectional association between schizophrenia and neonatal vitamin D. Several scenarios may operate, which can guide future research:
Maternal genetic risk of schizophrenia could lead to reduced 25OHD during pregnancy, which (if the guiding hypothesis is correct), could amplify the risk of schizophrenia in the offspring. In this scenario, the offspring would be exposed to 'two hits'.

The offspring would carry genetic risk alleles inherited from the mother, and be exposed to vitamin D deficiency as a possible result of maternal behaviour. In this scenario, the provision of vitamin D supplements to the mother and offspring may be of benefit, and lead to a reduction in risk of schizophrenia in the offspring, regardless of the inherited genetic risk variants.
It can be concluded that it the hypothesis proposed by authors cannot be rejected, such that the provision of vitamin D supplementation to pregnant women and/or offspring in groups vulnerable to vitamin D deficiency may subsequently reduce the incidence of schizophrenia in the offspring.
Source: Schizophrenia Research Journal, https://doi.org/10.1016/j.schres.2021.06.004