Eating disorders: unraveling the mysterious Gut-brain "conspiracy".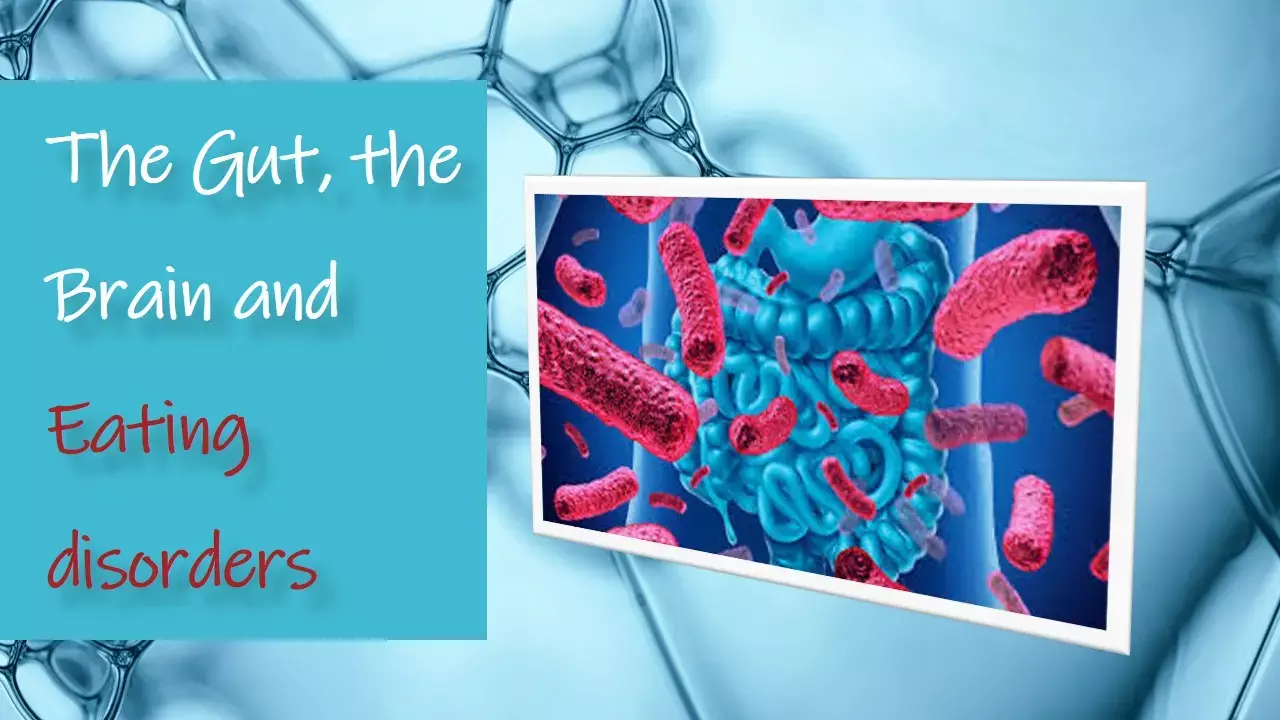 There is growing interest in new factors contributing to the genesis of eating disorders (EDs). Research recently focused on the study of microbiota. Dysbiosis, associated with a specific genetic susceptibility, may contribute to the development of anorexia nervosa (AN), bulimia nervosa, or binge eating disorder, and several putative mechanisms have already been identified. Diet seems to have an impact not only on modification of the gut microbiota, facilitating dysbiosis, but also on its recovery in patients with EDs.

The two phyla "Bacteroidetes" and "Firmicutes" represent about 90% of the bacterial populations identified in the gut. The composition of microbiota is not stable during life: presents rapid changes from early childhood, stabilizes in adulthood, and then deteriorates in old age.
A recent metaanalysis by Carbone et al has shown that alpha diversity and short-chain fatty acid (SCFA) levels were lower in patients with AN, and affective symptoms and ED psychopathology seem related to changes in gut microbiota. Microbiota-derived proteins stimulated the autoimmune system, altering neuroendocrine control of mood and satiety in EDs. Microbial richness increased in AN after weight regain on fecal microbiota transplantation. This systematic review was done according to Participants Intervention Comparator and Outcome (PICO) methodology, and quality was measured by means of Grading of Recommendations Assessment, Development and Evaluation (GRADE) and included 16 studies.
This systematic review analyzed the contribution of dysbiosis to the pathophysiological development of EDs and the restored microbial balance as a possible treatment for EDs and had the following clinical takeaways:
1. The Gut-Brain axis: Microbiota homeostasis seems essential for a healthy communication network between gut and brain. Neurotrophic substances synthesized by the intestinal microflora "mimic" the endogenous molecules physiologically produced by our body. Neuropeptidelike proteins produced by altered microbiota in EDs can simulate the endogenous appetite and satiety hormones and cause a cross-reaction of immunoglobulin produced in stressful conditions (as in EDs), such as autoantibodies against α-melanocytestimulating hormone (α-MSH). Studies have shown that high stress and psychopathological symptoms in patients with AN and bullemia nervosa (BN) are directly related to an increase in these anti-α-MSH antibodies
2. Dysbiosis may promote intestinal inflammation, alter gut permeability, and trigger immune reactions in the hunger/satiety regulation center contributing to the pathophysiological development of EDs. (Figure)
3. Fecal microbial transplantation(FMT), the new star on horizon:
A restored microbial balance may be a possible treatment target for EDs. FMT is a new and promising therapy. The first FMT was performed in 2018 on a 26-year-old patient with severe restrictive AN after 2 years of standard therapies. Following FMT from a healthy donor, at a 36-week follow-up, the patient had gained 6.3 kg. The results remain encouraging and indicate that, if replicated in a controlled trial, FMT may represent a new line of treatment in patients with AN; perhaps its use could be studied in other EDs.
Future directions: New therapeutic options in the clinical management of EDs are currently being investigated as direct and/or adjunctive therapies. Among them, the so-called psychobiotics have been studied more extensively. These are probiotic live organisms that, when ingested in adequate amounts, produce a health benefit in patients suffering from psychiatric illness. Lactobacilli, Bifidobacteria, Enterococci, and yeasts are most apt candidates for this category as suggested by anecdotal studies. Also, probiotics such as Roseburia, a butyrate producer, are among the proposals for future therapeutic protocols in the management of AN.
To conclude, understanding the composition and functions of microbiota and dysfunctional mechanisms could be important in preserving and improving its balance. The importance of the diet in regulating the physiological balance between Firmicutes and Bacteroides is well known, showing how diets rich in fibers and biotic supplements can restore the normal commensal flora even in EDs.
A restored microbial balance may be a possible treatment target for EDs. A better and more in-depth characterization of gut microbiota and gut–brain crosstalk is required. Future studies may deepen the therapeutic and preventive role of microbiota in EDs.
Source: : Carbone EA, D'Amato P, Vicchio G, De Fazio P, Segura-Garcia C (2021). A systematic review on the role of microbiota in the pathogenesis and treatment of eating disorders. European Psychiatry, 64(1), e2, 1–14 https://doi.org/10.1192/j.eurpsy.2020.109.