Puducherry revamps the Urban Health Mission under the state government law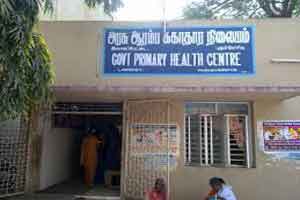 Seeks to accommodate 6 new primary health centres , and more

With a total fund outlay of Rs 37 crore released under the National Health Rural Commission, and with Rs 25 crore being spend towards the scheme this financial year, the Puducherry government is set to soon launch 6 urban primary health centres in the state. The targeted Urban PHCs (Primary health centres) would be started at Dubrayanpet, Boomianpet, and another one at Lawspet and three others at Yanam, Karaikal and Mahe.  The state committee has also reached a consensus to pursue this year's proposal for a funding of Rs 72 crore.

The council of ministers under the state government health machinery, is also stated to have asked for buffing up the capacity of each state run hospitals, besides being operational for 24-hrs. Citing example of few such cases, the committee has reported inadequacy of bed strength to accommodate delivering during the stipulated running time of a hospital, at present.

The Committee is also believed to be closely liasoning with the Power Ministry for improvement of rural electrification infrastructure, so as to be able to provide uninterrupted supply of electricity, to be reviewed at an additional budget of 22 crores.