Exposure to Pigeons: Doctors perform lung transplant on patients with environment-related degenerative Lung fibrosis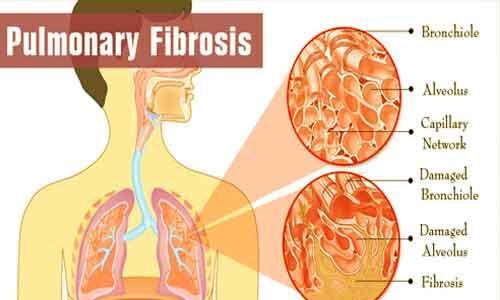 Mumbai: Environment-related lung fibrosis, commonly known as Chronic Hypersensitivity Pneumonitis is one of the common Interstitial Lung Diseases prevailing. Being a degenerative disease, in the final stages, a patient is left with no option than to endure, and that could ultimately lead to Respiratory Failure. Many factors are responsible for this progressive killer disease, some of the commonly known allergens include pigeons droppings, fungus in the form of molds on damp walls or AC ducts, polluted air, etc. It was the commonest Interstitial Lung Disease (ILD) reported in recently published Indian ILD Registry (2017) with a prevalence of 47.3%.
There are limited medical options available to treat this disease in the form of steroids, anti-inflammatory drugs and anti-fibrotic which are not completely effective. Despite optimum medical therapies, the progress of the disease becomes inevitable in most patients, leading to patients getting dependent on continuous oxygen support at home. In such a condition, the only solution in hand is to do a lung transplant. The success rates of patients going through Transplantation of Lung and their recovery to wean their external oxygen support and to lead a healthy independent life has been encouraging.
A team headed by Dr. Sandeep Attawar, Director and Chair of the Heart & Lung Program, Gleneagles Global Hospitals successfully treated a 38-year-old woman Hemali Shah diagnosed with a chronic lung disease known as Hypersensitivity Pneumonitis which was due to regular exposure to pigeons and 68-year-old Rita Choksi both for double Lung Transplant done at Global Hospital, Mumbai.
Ms. Hemali Shah had shifted to their new house at Borivali, Mumbai. After a few weeks of staying there, she started suffering from shortness of breath and dry cough. Her condition progressively worsened in a few months. "Once when I visited my sister who is a doctor, she noticed the changes in my breathing pattern, and suggested me to undergo a Pulmonary Function Test that revealed the abnormality in the functioning of my lungs," said the patient Ms. Hemali Shah. Subsequently, she was diagnosed to have hypersensitivity pneumonitis.
Once the condition was confirmed, patient Ms. Shah was immediately put on medical management but the disease was progressive. By 2017, her problem became acute, and she was dependent on oxygen therapy at home. Now, the only way out was a lung transplant. The patient's family couldn't see her giving up, and was searching for appropriate solutions, in India and abroad. However, the patient was referred to a lung transplant program and was registered at Global Hospital, Parel.
She was admitted pre-operatively for disease exacerbation with type-II respiratory failure (high carbon dioxide level in blood). She was on VV-ECMO (VENO-VENOUS Extracorporeal membrane oxygenation) for four days before getting lung allocation by ZTCC. Lungs were retrieved by the team of Global Hospital Mumbai from Nagpur and flown to Mumbai. Lungs were brought to the hospital with the help of the green corridor and Mumbai traffic police. Post-transplant, the patient recovered completely and now she is able to do her daily activities with no oxygen support and without breathlessness.
Another patient 68-year-female patient Ms. Rita Choksi from South Mumbai, one of the elderly female patients who operated for a double lung transplant in India had similar exposure to pigeons in her building and was diagnosed to have progressive lungs fibrosis and was dependent on oxygen support. She was admitted to ICU for respiratory failure pre-operatively. She also underwent a successful double lung transplant and now leads a normal life without breathlessness or cough.
Dr. Sandeep Attawar, Director and Chair of the Heart & Lung Program, Gleneagles Global Hospitals says, "Lung transplantation is the apex of all organ transplants given the fact- the organ is exposed to both the environment and the recipient's body. Patients needing a lung transplant generally have been on steroids are generally weak constitutionally, physically bedbound due to continuous oxygen requirements and nutritionally challenged."
Dr. Attawar adds, "These are extraordinary challenges for the treating team. Preparing them for a major procedure and taking them through a very critical phase of surgery and post-operative recovery needs a highly trained and expert workforce. Early referral and evaluation for transplant will be the determining factor for success and hence should be encouraged. The challenge of then keeping them free of infection and treating rejections is an extraordinary feat."
Both patients were strongly motivated and overcame various challenges before and after the transplant to lead a normal life. Public awareness about lung fibrosis specifically chronic hypersensitivity pneumonitis, its relation to various environmental factors like pigeons' droppings, fungal exposure, etc and awareness about organ donation and lung transplant needs to be done. Lung transplant becomes the only option for End-Stage Lung Disease patients who are dependent on oxygen support with no cure of underlying lung fibrosis.
"People in large numbers should step up for the cause of organ donation. It is a life-giving process that can help patients get a new way of life. Considering the poor rate of organ donation, it is the need of the hour to create an awareness drive. People should voluntarily pledge to donate organs. Likewise, it is also essential to bust myths regarding it. Global Hospital is determined to work relentlessly and help those in need of organs. We are glad to inform our lung transplant team has successfully performed 9 transplants since March 2019. The hospital had also lauded the families of people who came forward and donated the organs of their loved ones. Similarly, we will be coming up with more such initiatives in the near future," said Dr. Vivek Talaulikar, Chief Executive Officer, Global Hospital, Mumbai.