Covid 19 cases cross past 4 lakh globally, India announces lockdown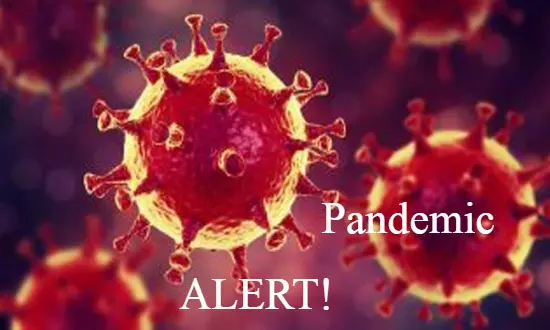 The number of COVID-19 cases passed past 400,000 cases globally despite the fact that the affected countries have stepped up their efforts to combat the disease.
The virus that initially emerged out of Wuhan City in China has now become a global pandemic. To date, there have been 17,200 deaths worldwide.
World Health Organization (WHO) has warned that pandemic activity was accelerating.It took only 4 days for cases to jump from 200,000 to 300,000 whereas it took only 3 days for cases to make the jump to 400,000. The total is currently stands at 417,698, according to the Johns Hopkins online dashboard.
The most dramatic rise in a number of cases has been in the United States where total confirmed cases reached 49,594 on Tuesday with 622 related deaths. The US added 5,860 cases and 69 deaths in 24 hours.
Italy reported higher number of cases today with 5,249 cases, compared with 4,789 yesterday, for a total of 69,176, according to the health ministry. The number of deaths also rose to743, compared to 601 reported yesterday.
In Spain, health officials reported 4,540 new cases, up from 4,321 reported yesterday, to bring the overall number to 39,636. The country also reported 489 more deaths, up from 435 reported yesterday, for a total of 2,800.
The United Kingdom has reported 8,077 cases, 422 of them fatal.
China today reported 78 new cases, including the first from Hubei province (Wuhan) in 5 days, according to the National Health Commission.
Iran today reported 1,762 cases, up from 1,411 reported yesterday, lifting the overall total to 24,811.
Hong Kong, reported 30 more cases today, 19 linked to travel; Singapore, which reported 49 new cases, 17 of them linked to travel; and Malaysia, which reported 106 more.
India has reported 536 cases, 37 of them fatal. Meanwhile India's Prime minister Narendra Modi has ordered a 21-day lockdown for the whole country in an effort to contain disease.