Procalcitonin-guided strategy lowers antibiotic exposure in Acute Chest Syndrome in SCD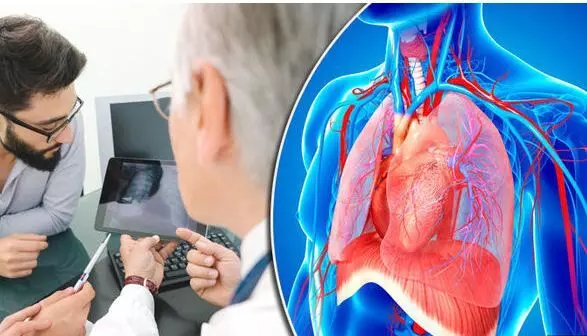 Acute chest syndrome (ACS) is a major complication of SCD, and a significant cause for morbidity and mortality in adult patients. ACS is characterized by fever and/or respiratory symptoms with new pulmonary infiltrates.

Since establishing a definitive etiology is not always possible, empirical antibiotic therapy is often used in ACS. Procalcitonin is currently the most useful biomarker used to distinguish sepsis from other causes of inflammation and determine the bacterial origin of a pneumonia. Its concentrations are raised during bacterial invasion rather than viral infection ; its elevation magnitude correlates with infection severity, and decreasing levels over time correlate with infection resolution.
In a recent study researchers have proved that a procalcitonin-guided strategy to prescribe antibiotics in patients with ACS may reduce antibiotic exposure with no apparent adverse outcomes.
Researchers performed a prospective before–after study in medical wards and an intensive-care unit (ICU). During the control phase, clinicians were blinded to procalcitonin concentration results. They built an algorithm using the obtained measurements to hasten antibiotic cessation after three days of treatment if bacterial infection was not documented, and procalcitonin concentrations were all <0.5 μg/L.
During the intervention period, the procalcitonin algorithm was suggested to physicians as a guide for antibiotic therapy. The primary endpoint was the number of days alive without antibiotics at Day 21. One-hundred patients were analyzed (103 ACS episodes, 60 in intervention phase).
Data analysis revealed the following facts.
The number of days alive without antibiotics at Day 21 was higher during the intervention phase: 15 [14–18] vs. 13 [13,14] days (p = 0.001).
More patients had a short (≤3 days) antibiotic course during intervention phase: 31% vs 9% (p = 0.01).
There was neither infection relapse nor pulmonary superinfection in the entire cohort.
"In this first study testing a procalcitonin-guided antibiotic treatment strategy during ACS, we observed substantially lower antibiotic exposure with this intervention. In conclusion, our preliminary results suggest that a procalcitonin-guided strategy may have a role in shortening the duration of antibiotic therapy with no apparent adverse outcomes during ACS in SCD. However, the use of this biomarker to predict bacterial infection in this situation should be performed with caution."wrote the team.
For full article , follow the link: https://doi.org/10.3390/jcm9113718
Primary source: Journal Of Clinical Medicine
Source : Journal Of Clinical Medicine