Breakthrough COVID-19 Infections: Decoding scope of Monoclonal Antibody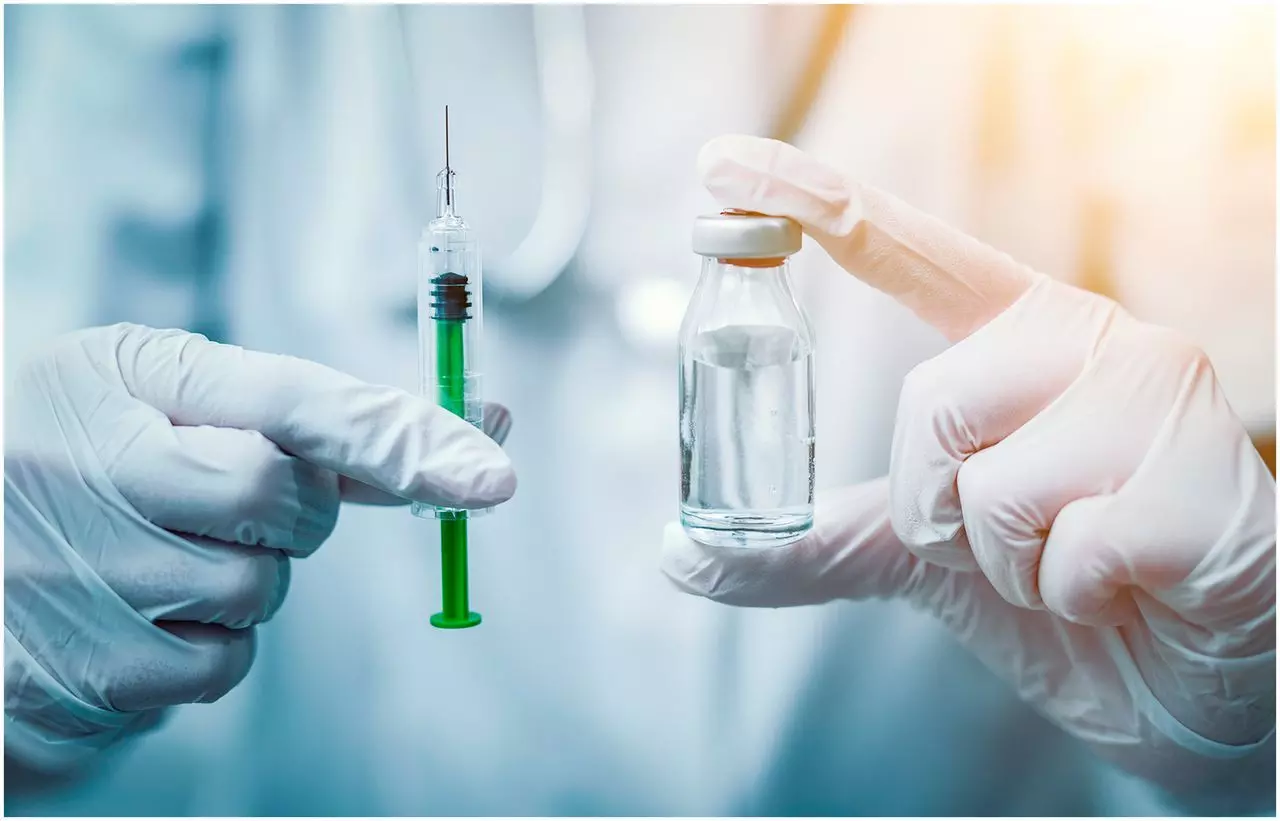 Despite the effectiveness of COVID-19 vaccines, breakthrough infections have been reported. Breakthrough COVID-19 may occur in fully vaccinated persons. Among healthcare workers with breakthrough COVID-19, the majority of infections were mild.

A new study from Mayo Clinic assessed the clinical outcomes of 1395 fully vaccinated adult patients ((mean age54.3 years; 60% female; median BMI 30.7) with breakthrough COVID-19 (developed PCR-confirmed breakthrough COVID-19 at least 2 weeks after the second of two69 doses of SARS-CoV-2 mRNA vaccine). The primary outcome was the rate of all-cause hospitalization by day 28, rates of severe disease measured by oxygen requirement, and the need for hospitalization. The degree of medical comorbidity was assessed using Monoclonal Antibody Screening Score(MASS), a clinical criterion for risk of severe outcomes. In the total population, the Delta variant was predominant, the majority were treated with casirivimab-imdevimab antibody cocktail, and the most common medical comorbidities were hypertension (34.5%), CVD (13.8%),116 chronic pulmonary diseases (13.6%), CKD (10.2%)and cancer (10.7%). Results showed that;
Patients received monoclonal antibody treatment at a median of 5 days (interquartile range, 3-6 days) from symptom onset and 2 days (interquartile range, 1-3 days) from testing.
The rate of hospitalization was 2.65% among patients treated with monoclonal antibodies compared to 10.7% among those who did not receive therapy (OR: 0.227; 95% CI, 0.128 - 0.403; p<0.001). Controlling for MASS, monoclonal antibody therapy was associated with a lower rate of hospitalization (OR: 0.14; 95% CI, 0.079-0.265; p<0.0001).
The number needed to treat (NNT) to prevent one hospitalization:255 among vaccinated persons without high-risk medical comorbidity and between 3 and 8 among patients with multiple high-risk medical conditions.
Sixty-one patients (4.4%) developed hypoxia and required oxygen supplementation, while monoclonal antibody treatment was significantly associated with lower rates of hypoxia (0.95% vs 6.45%; OR, 0.139; 95% CI, 0.055 –0.349; p <0.001).
The majority (n=56; 91.8%) of patients who required oxygen supplementation did not receive monoclonal antibody treatment.
Five (0.36%) patients required admission to the ICU, none of whom were treated with monoclonal antibodies.
No death was reported among 1395 vaccinated patients with breakthrough COVID-19.
The study emphasizes and provides evidence on;
1. Need for other public health strategies (e.g., use of face mask and avoidance of large gatherings) for all individuals, even among vaccinated individuals, during periods characterized by high community SARS-CoV-2 Delta transmission.
2. The risk of hospitalization among breakthrough COVID-19 cases varies according to the degree of medical comorbidity.
3. The benefit of augmented passive immunotherapy among fully vaccinated patients with breakthrough COVID-19, especially evident among those with a high number of medical comorbidities.
Fully vaccinated persons, particularly those with multiple medical comorbidities, may develop breakthrough COVID-19. The severity of breakthrough COVID-19 significantly correlated with a high number of medical comorbidities. Early treatment with anti-spike monoclonal antibody was associated with a significantly lower rate of severe COVID-19 that would require hospitalization
Reference:
Bierle DM, Ganesh R, Tulledge-Scheitel S, Hanson SN, Arndt LL, Wilker CG, Razonable RR. Monoclonal Antibody Treatment of Breakthrough COVID-19 in Fully Vaccinated Individuals with High-Risk Comorbidities. J Infect Dis. 2021 Nov 16:jiab570. doi: 10.1093/infdis/jiab570.