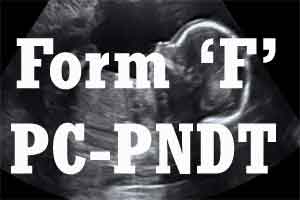 The Indian Medical Association office in Pune witnessed a staged public demonstration by the women's and health rights organisations, appealing for a stringent implementation of the Pre Conception – Pre Natal Diagnostic Techniques (PC-PNDT) Act.
The protestors were from the Stree Mukti Andolan Sampark Samiti and the Jan Arogya Manch, demanding a stronger protection for the right of a girl child.
The protesters have alleged that with the Act at present the "criminal doctors' are being protected instead. The women's organisation openly criticized the campaign led by IMA, which they opine is not enough to protect the implementation of the Act.
While IMA and IRIA has been demanding amendments to the act to reduce punishments for clerical mistake falling under the form F, these protestors were appealing things contradictory. Rather than amendments to the Act, the protestors demanded stricter implementation of the Act.
The protestors further appealed that since such campaigns against the act by IMA and the Indian Radiological Imaging Association (IRIA) are not effective on-ground; the responsibility now lies with the doctors who should report such cases within their community, to stop indulgence in sex determination.
The representatives at the protesting site also implied that they are unhappy with the said organisations pressuring the government to make willful amendments to the PC-PNDT Act and Rules. Also, a certain section of the medical community has been aggressively campaigning against the PC-PNDT Act of 1994. This is a clear indication of an unfortunate situation which exists, and further highlights the alleged fact that there is still a widespread misuse of medical technology for foetal sex determination.
As reported by the Express, Kiran Moghe (Janwadi Mahila Sanghatana), Dr Manisha Gupte (MASUM), Anand Pawar (Samyak), Medha Kale (Tathapi) and Dr Sanjay Dabhade (Jan Arogya Manch), who participated in the demonstration, expressed their concern about the manner in which certain sections of the medical community have launched an aggressive campaign against the PC-PNDT Act of 1994, which was passed when it became apparent that there was widespread misuse of medical technology for foetal sex determination with the objective of eliminating the girl child.
It is now unfortunate that prestigious organisations like the IMA and the IRIA are pressurising the government to amend the PC-PNDT Act and Rules and also spearheading a campaign aimed at maligning the authorities responsible for stringent implementation of the Act, a statement issued Friday said.
They pointed out that, the filling of the "F" Form, about which the doctors are so agitated, is an integral and mandatory part of the implementation of the PC-PNDT Act. It was designed when the Act was passed in 1994 and its Rules framed in 1996 to maintain detailed records about the patient. Along with other records, it can also act as corroborative evidence of possible malpractices. To treat irregularities in the maintenance of the "F" Form as a minor offence with lighter punishments is to take away the teeth of the Act.

0 comment(s) on Pune: Protest outside IMA office over PC-PNDT Act