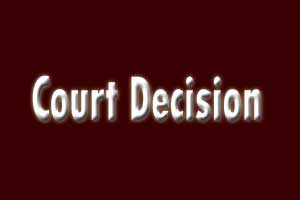 Students of private colleges pursuing the master of dental surgery (MDS) in Haryana can heave a sigh of relief. In a recent decision by the Punjab and Haryana High Court, 30 students of the masters program will now be awarded degrees by the state university- only to those who have completed the course.
This group of students was pursuing the master's degree for the academic session 2010-11 in private dental colleges. However, their admission was on the basis of counseling conducted on their (college's) own and they had not passed the requisite screening test as mandated by the Dental Council of India (DCI).
As reported by the HT, a single-judge bench in August 2014 had dismissed the petition of these students, leaving them in the lurch. In this petition, they had challenged a Government of India communication, whereby their admissions were termed illegal. SGT University, Gurgaon; Sudha Rustagi College of Dental Science and Research, Faridabad; JN Kapoor DAV Centenary Dental College, Yamuna Nagar; and other colleges affiliated to Pt BD Sharma University of Health Sciences, Rohtak, were asked to refund tuition fee and admission fee. Following this, the students filed an appeal in the division bench.
However, the High Court bench has now observed the case and holds an implied opinion that even though the private college hurried up things, especially for counseling of the students; it is "somewhat improper" but not "illegal or bad".
"The manner in which the private dental colleges have conducted themselves is somewhat improper but for that the appellants-students are not to suffer. Even otherwise, the grouse of the private dental colleges has been that there was inaction on the part of the state admissions committee and there was no clear policy or directions for admitting students who were qualified and seats were available," the high court division bench of justice SS Saron and justice Amol Rattan Singh said, while allowing the petition of these students.
0 comment(s) on Punjab and Haryana High Court awards degrees to private college students