Punjab: GMC Amritsar to probe alleged financial scam for OT purchase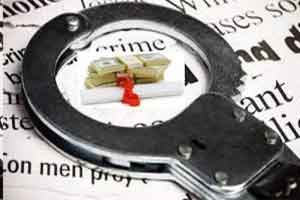 Punjab: A committee was constituted by GMC Amritsar to probe an alleged financial scam of purchase of two Operation Theaters.

This three-member committee was set up by the principal of Government Medical College Dr Barinderpal Singh Bal on February 8, and had ordered a probe on the matter within seven days.

The allegations are based on the fact that the purchase prices of these two OT's has been accounted for Rs 59.85 lakhs, while it was available in the market for just Rs 18.50 lakh. However, the committee is yet to submit any report even after a month of its formation.

It is further implied on the matter that the amount of Rs 59.85 lakh has been spent for OT in the Orthopaedic Department in March 2015. However, it has still not been put to use by the college administration as they do not function properly.

Ravinder Sultanwind who is reported to have filed the complaint with the college has further alleged that that the investigation is deliberately being slowed down to probe the matter on higher than MRP paid for the tables. This, he alleged is being done to save the officials who are guilty.

As reported by Tribune, the three-member committee includes Dr Ram Sarup Sharma, Medical Superintendent of Guru Nanak Dev hospital, Dr HS Sohal, Head of Orthopaedics Department and Dr Jaswant Rai - Head of Pharmacology Department.

Sultanwind said the probe must be completed at the earliest so that persons responsible for wasting public money could be punished. He stated that he has also asked about the inquiry report through an RTI application but it has not been replied to even after a month's time.