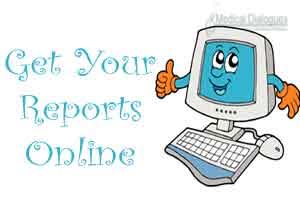 Punjab: Patients and attendants will no longer be required to stand in long queues for collecting their lab reports at GMCH sector 32. The hospital has taken a major step forward to ease the pressure, enabling patients to collect their lab reports online.
As a part of the first stage implementation of the online accessibility, departments of biochemistry, haematology, micro-biology and pathology are to be included.
Patients can log onto the GMCH-32 website, and click on the option of lab reports, which will take you to another page giving three options-including one option of viewing the lab reports.
In order to access the report, the visitor will need to key in three details — UHID (Unique Health Identification number), mobile number and the computer-generated password.
The hospital administration is likely to activate access of X-ray and lab reports of patients on computer screens of doctors very soon.
As quoted by HT, Dr Sudhir Garg, Head, Information Technology, GMCH-32, said "The facility was started 15 days ago. We conduct more than 4,000 tests a day.This month, we are going to purchase 100 computers and these will be placed in wards with doctors. It will be beneficial for patients admitted in wards, as doctors can check the reports of admitted patients on their computer screens by just entering the CR number."
The hospital also plans to invest in a system that is meant to store, retrieve, management, distribution and presentation of medical images called the Picture Archiving and Communication System (PACS) in the hospital.
The system will be linked to the Digital X-ray machine, CT scan, MRI and other machines. With it, doctors will be able to get access to the images of X-ray and other scans on their computer screens.
1 comment(s) on Punjab: GMCH Sector 32 hospital lab reports online now