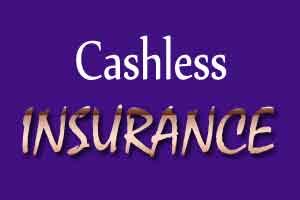 Chandigarh: In another first in India, Punjab Government employees/pensioners have been issued Mobile e-cards to provide details of the Punjab Government employees and Pensioner Health Insurance Scheme (PGIPHIS). Any employee can download on his/her mobile the special App "PGEPHIS" and can look into the details of the scheme, empanelled hospitals, pharmacies, claim status, and authorization status etc. The Punjab Government had launched the insurance Scheme for its employees and pensioners w.e.f. 1.1.2016. So far, 4 lacs employees / pensioners have been enrolled and given e-cards. Every employee/pensioner has been informed through SMS regarding confirmation of his/her enrollment and the link for this App. This is the unique feature that empowers every employee/pensioner to have correct and complete status of his/her claim on his/her fingertips.
Ms. Vini Mahajan, Principal Secretary Health & Family Welfare informed that Fortis Mohali which is the only International level J.C.I accredited hospital in the northern region was empanelled and has agreed to provide cashless treatment to Punjab Government employees and pensioners. Rather some employees have already taken treatment from the Fortis, Mohali under this tie up. Apart from this, many more big hospitals like Fortis Amritsar and Fortis Ludhiana, are providing treatment to beneficiaries under this scheme and also other tertiary care super specialty State-of-the-Art hospitals like MAX Bathinda, IVY Hospital Mohali, Gracian Hospital Mohali, Mayo Hospital Mohali, Grewal Eye Hospital Chandigarh etc. are part of this scheme. She further disclosed that there were 350 private hospitals all over the State empaneled, details of which are available on website www.Pbhealth.gov.in. She also, clarified that since AIIMS Delhi, PGIMER, GMCH Sector 32, and other big Government hospitals didn't have manpower support to carry cashless transactions, so the Insurance Company will reimburse bills of such Government hospitals to the employees and pensioners.
Ms.Vini Mahajan added that the Insurance Company has already processed the claims of Rs. 2.69 crore for 797.
Chain of pharmacies are also being empanelled to dispense cashless medicines to the chronic disease patients under the scheme. But till the registration of chronic disease patients is complete and the empanelment is in place, the employees will be getting reimbursement of their bills from the Insurance Company on the existing pattern.
0 comment(s) on Punjab govt to Introduce Mobile e-Cards for Employee Cashless Insurance