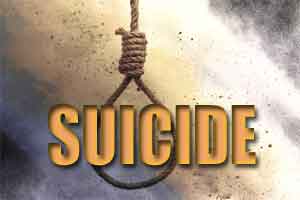 Chandigarh : The Punjab and Haryana High Court has reportedly dismissed a plea involving an incident of a medical student's suicide at the premise of Government Medical College and Hospital at sector 32 Chandigarh.
The incident was reported almost eight years back as a medical student of the college took the extreme step of ending his life after being ragged by his seniors. Prof AK Janmeja, the then chief warden of hostels and Head, Department of Respiratory Diseases and Tuberculosis was allegedly held responsible for abetment to suicide (for not controlling ragging at the college premise).
The details emerging on the case (as implied in Tribune highlights that case was brought forward in the court with confirmed fact that the victim, Manjot Singh, was admitted to the Government Medical College and Hospital, on the basis of merit after he secured the 36th rank in the all-India CBSE pre-medical and dental tests.
Along with it the allegation through a complaint that that the principal and the warden did not take steps to ragging. In other words, no effort was made by the two.
The Judge was then required to see and further confirm that whether Dr Janmeja was the warden, controlling the administration of nursing hostel 2, where Manjot Singh stayed for two nights, August 1 and August 2, 2007.
It was later confirmed that another doctor was the warden, while Dr Janmeja was the chief warden of all hostels.
As reported by tribune, "Dr AK Janmeja was not the warden and not the immediate in-charge of nursing hostel 2. According to the allegations levelled in the FIR, the complaint was made by Manjot Singh on August 2, 2007, when Dr Janmeja had already left to attend a workshop at Lucknow and he came back on August  4, 2007, when the incident had already taken place. Therefore, it cannot be said that Dr Janmeja in any way failed to prevent ragging, as alleged by the complainant…."
Justice Kuldip Singh also made it clear that failure to prevent ragging could not be construed as abetment of suicide. The developments took place on a petition filed by Dr Janmeja against the State of Punjab and other respondents.
He was seeking quashing of the complaint, summoning order and the FIR for abetment of suicide registered on July 8, 2008, under Section 306 of the IPC at the B Division police station in Amritsar district.
0 comment(s) on Chandigarh: HC finds Chief Warden of GMC NOT GUILTY