Punjab model to cure hepatitis C infection: PGIMER Study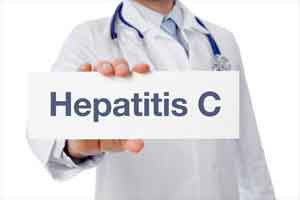 A decentralised care and the provision of free direct-acting antiviral agents (DAAs) can produce high rates of cure among people with hepatitis C virus (HCV) infection, according to a large-scale study conducted in India.
The research, presented at The International Liver Congress in Paris, France, validated the efficacy and safety of generic all-oral DAA regimens delivered using a decentralised algorithm-based public health model.
"We believe the Punjab Model could be applied to many different populations with the aim of eliminating HCV," Dhiman said.
Hepatitis C virus (HCV) infection represents a major healthcare burden in India, with an estimated 12-18 million people infected.
The burden is particularly heavy in the Indian state of Punjab, owing to the high prevalence of risk factors such as unsafe medical practices - including unsafe medical injections, blood transfusions and dental procedures - and intravenous drug use.
Similar to other geographical regions in India, genotype 3 predominates in the state of Punjab.
The study assessed the feasibility of delivering decentralised HCV care via three government medical colleges and 22 district hospitals and required the training of approximately 90 medical specialists, pharmacists and data managers.
A cost-effective treatment algorithm was developed using sofosbuvir-based regimens to treat all patients with HCV infection, with regimens selected based on the presence/absence of cirrhosis and HCV genotype.
A total of 29,371 patients (61.7 percent male; mean age 42 years) were enrolled in one year, of which 19,646 patients completed treatment with a sustained virological response (SVR) at 12 weeks of 92.5 percent.
Cure rates among individuals with cirrhosis (93.1 percent) and without cirrhosis (92.4 percent) and those with genotype 3 (92.6 percent) and other genotypes (93.1 percent) were similar.
'This study is an impressive example of how to upscale the treatment of hepatitis C, which is important to reduce hepatitis C-related complications, particularly the development of hepatocellular carcinoma," said Professor Markus Cornberg from the Hannover Medical School in Germany.