Punjab: State govt issues fresh warning to Chemists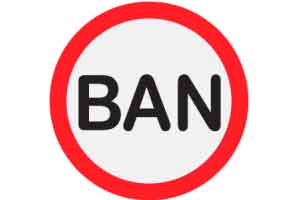 Punjab: the state government has reportedly issue a fresh warning to all the chemists to stop the sale habit-forming psychotropic drugs here.

The warning is not just a fresh piece of advice by the government but also attached legal consequences to the matter. The warning clearly states the chemists to comply with provisions of the Drugs and Cosmetics Act, 1940, and stop selling habit-forming psychotropic drugs, or face action.

Corresponding to its warning, the state authorities have also recently conducted 931 raids in the state in 2015. A legal action was later initiated against chemists found guilty i.e. in violation of the provisions of the Drugs and Cosmetics Act, 1940.

On ground, it also led to a suspension of the licences of 717 chemists, with drugs worth Rs 6,87,04,527 seized from 275 chemists/persons during joint inspections.

As confirmed by Tribune, Health Minister Surjit Kumar Jyani has called a meeting of all Chief Surgeons on March 12 to discuss the issue so that a concrete policy could be adopted to tackle the problem of drug abuse.

A copy of a document available with The Tribune reveals that the health corporation collected samples of syringes/needles and bandages a few months ago. Samples of Suru International Private Limited, Albert David Limited and EPU Blema Company failed quality tests, but no legal action has been taken against these firms so far.