Punjab: Two new medical universities in pipeline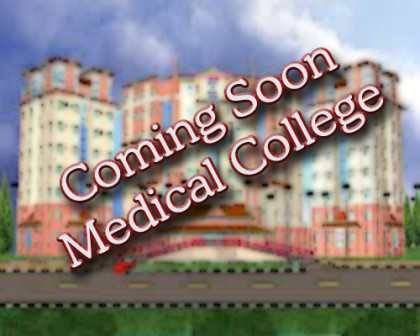 The state government in Punjab is now planning to introduce two more medical universities, taking the total tally to four.

The current two medical universities in the state are Baba Farid University of Health Sciences (BFUHS), Faridkot, with which all the medical, dental and nursing colleges of the state are affiliated. The other is Adesh University in Bathinda, a private medical university.

This initiative by the government is after 11 private universities has been opened in the state in the last five years. However, there were alleged noted deficiencies in these institutions, inviting flak for the government. Only this month, there was a reported concern about the quality of medical education delivered at the private dental and medical colleges, as 50 per cent of the dental students had failed in the annual examination.

While, the on-ground process has already begun-with the govt to turn the SGPC-run Sri Guru Ram Das Medical College, Amritsar, into a medical university.

Another application by the Gyan Sagar Medical College, Banur, has also been submitted to turn the medical college into a university.

As reported by the Tribune, according to sources in the government, the government has also constituted an inspection committee which includes Principal Secretary, Higher Education; Secretary, Medical Education, Hussan Lal; Vice-Chancellor of Baba Farid University of Health Sciences (BFUHS), Faridkot, Dr Raj Bahadur; head, Oral Health Sciences, PGIMER, Chandigarh, Dr Krishan Gaba; and Vice-Chancellor of Guru Nanak Dev University, Amritsar.

Sources also revealed that the inspection committee had conducted an inspection at Sri Guru Ram Das Medical College, Amritsar, last week.

The college gave a presentation to the team about the achievements and infrastructure of the college.

However, when the college authorities were asked to show quality research work in medical or dental sciences that they had carried out, they didn't have much to show.

A private university in the state can be opened only after enacting an Act in the state Assembly.