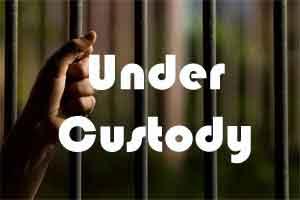 Punjab: The head of orthopaedic ward of the local Government Medical College has been taken into custody by the vigilance department.
A complaint was lodged by the family members of a prisoner against the doctor arrested. The Vigilance team is now reported to be questioning the doctor against the allegation leveled against a clerk of the Orthopaedic Out Patient Department.
It has been alleged that the clerk of the OPD of the government medical college was demanding money for shifting the patient into a ward; which led to the immediate arrest of the clerk by the vigilance officials.
Only after interrogating the clerk did the vigilance officials arrested Dr Partap Singh Verka, the head of the ward. The principal of the government medical college has confirmed the news of his arrest, and implied that though he is not aware of the exact nature of cause of his arrest, by the will set a departmental inquiry into the matter.
Meanwhile, Dr BS Bal, Principal of the Government Medical College, has confirmed that officials of the Vigilance Department had picked up Dr Verka. However, he feigned ignorance about the reason for which he was taken into custody. Dr Bal said a departmental inquiry would also be initiated in this connection, as reported by Tribune.
0 comment(s) on Punjab: Vigilance department takes doctor into custody