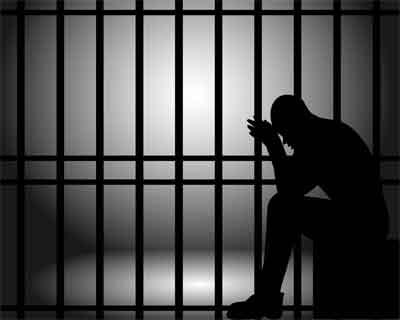 New Delhi: In a major strike against unqualified medical practitioner in the capital, a quack has been sentenced to six months of rigorous imprisonment for prescribing allopathic medicines without the requisite medical qualifications. He has been asked to pay compensation of Rs 40,000 to the Delhi Medical Council.
The man identified as Soumen Mukhopadhyay was practicing at a clinic in Nand Nagri without possessing adequate medical degrees.
In 2007, his clinic was inspected by Chief District Medical Officer (CDMO) North East district team and found him to be practicing Allopathic system of medicine.When he was asked for the requisite medical degrees, he failed to produce them. He claimed to have his degree in MD (AM) in Ayurvedic system of medicine and Electrohomeopathy.
................................ Advertisement ................................
He was then served with the show cause notice to appear before Antiquackery committee of Delhi Medical Council on 11th October 2007.He appeared before the committee and admitted to be practicing allopathy.
Informing about the case, Registrar of the Delhi Medical Council, Dr Girish Tyagi informed Medical Dialogues,  "On 24/10/07 a Closure order was issued wherein he was directed to stop practicing allopathy and close down the clinic. The copy of the said order was also sent to CDMO (NE) and SHO Nand Nagri for compliance."
................................ Advertisement ................................
However, when his clinic was inspected again by the authorities of CDMO (NE), it was found to be functioning.
A case was then filed against the quack was filed at Court and FIR 114/10 was registered at Nand Nagri Police station.
Finally on 5th April,2019, the Honorable court of Pankaj Arora Metropolitan Magistrate of Shahdara district passed order on sentence where Soumen Mukhopadhyay 'was sentenced rigorous imprisonment for 6 months for offence under section 27 of the Delhi Medical Council Act and directed to pay compensation amount of Rs 40,000/- to Delhi Medical Council'.
In default of payment of compensation, the convict shall undergo further simple imprisonment for 3 months, the Metropolitan Magistrate added.
Read Also: Allopathic Medicines have to be given by an Allopathic Doctor- NCDRC
Shagufta Joined Medical Dialogues has been associated as Editor for Education Medical Dialogues since the year 2018.  She is a graduate from Delhi University. She can be contacted at editorial@medicaldialogues.in Contact no. 011-43720751
7 comment(s) on Quackery CRACKDOWN: Quack sentenced to 6 months Jail, Rs 40,000 for illegally prescribing Allopathic medicines