Cardiac imaging during Covid 19 pandemic: EACVI guidelines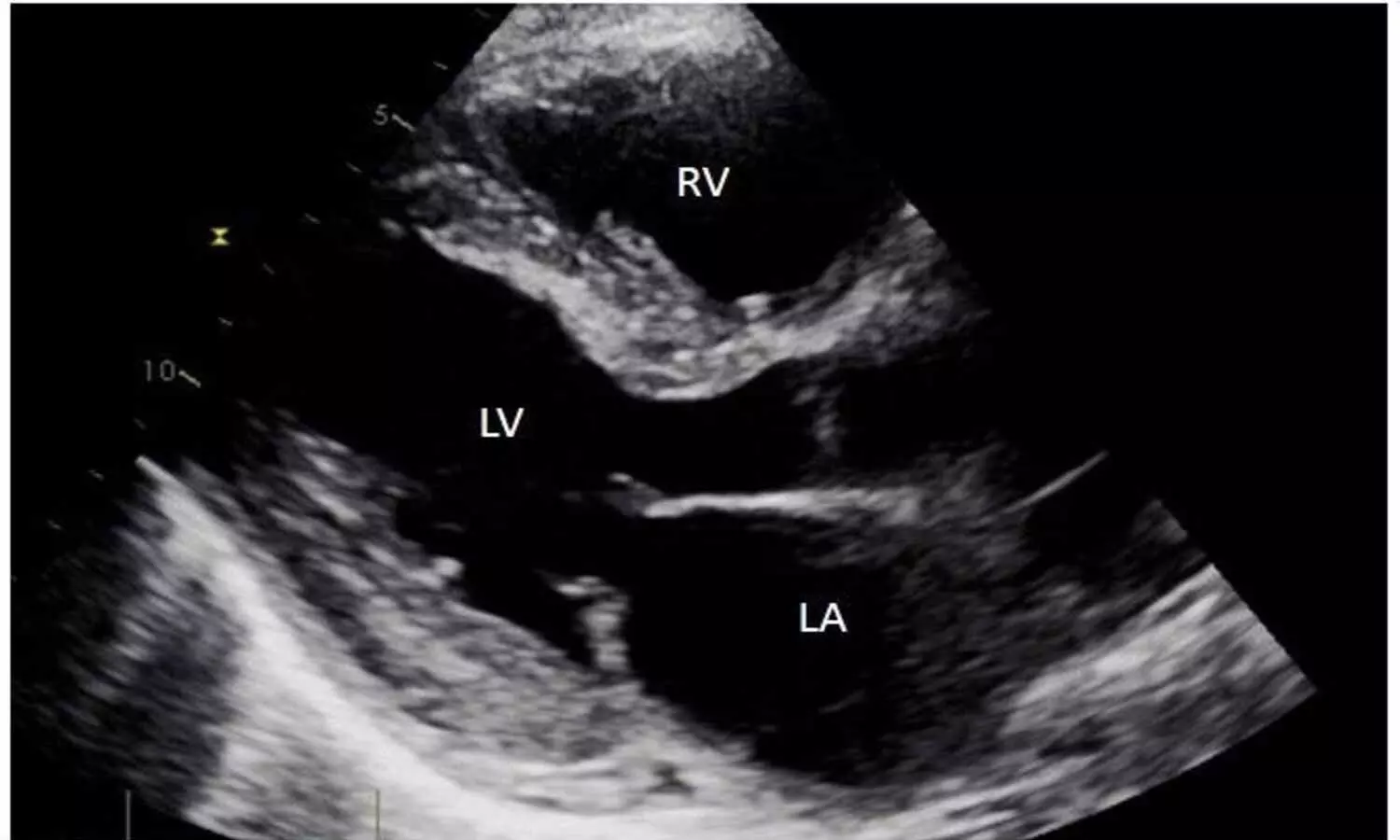 The European Association of Cardiovascular Imaging (EACVI) has released some guidance for cardiac imaging in the time of COVID-19.The guidelines have been published in European Heart Journal of Cardiovascular Imaging.

The association calls their recommendations "tools to guide good clinical practice during what is a turbulent period."
They also note that they expect understanding to evolve rapidly and will update this guidance accordingly. The guidelines have been published in the European Heart Journal of Cardiovascular Imaging.
The coronavirus disease 2019 (COVID-19) pandemic has created new and unpredictable challenges for modern medicine and healthcare systems. Preliminary reports have demonstrated that older age, previous cardiovascular disease, diabetes, and hypertension are risk factors for increased mortality. Data on the cardiac affinity of the virus and its potential to harm the cardiovascular system and the mechanisms by which this occurs are sparse.
Key recommendations
1.In patients with confirmed or suspected COVID-19, cardiac imaging should be limited to only cases in which it might change management or be lifesaving.
2.The guidelines caution about risks for everyone involved in the imaging, including technicians and nurses, and risk for equipment contamination.
3.Long duration of studies prolongs risk.
4.Echocardiography should not be routinely carried out in patients with COVID-19.
5.Echocardiography machines should be brought to bedside.
6.If possible, consider repeat transthoracic echocardiogram, CT, or MRI over transesophageal echocardiography where possible.
7.Chest CT for confirming COVID-19 might also offer an opportunity for cardiac assessment.
8.Coronary CT angiography can be used with elevated biomarkers and to assess left ventricular function.
9.Guidance on fetal studies has not changed.
The guidelines developers have enumerated various key points-
Key point 1
Important considerations in patients with suspected or confirmed COVID-19
Cardiac imaging should be performed if appropriate and only if it is likely to substantially change patient management or be lifesaving
Use the imaging modality with the best capability to meet the request, but consider also the safety of medical staff regarding exposure
Elective non-urgent and routine follow-up exams may be postponed or even cancelled
Key point 2
Risks of contamination in patients with suspected or confirmed COVID-19 include
Possible/significant risk of infection for professionals (technicians, physicians, nurses, other personnel)
Possible/significant risk of contamination of equipment and facilities
Risk of widespread contamination due to transportation of critically ill or high-risk patients—the echo machine should be brought to the patient
Prolonged duration of a cardiac imaging study will increase the likelihood of contamination.
Key point 3
Advice for cardiac imaging
Echocardiography should not routinely be performed in patients with COVID-19 disease
A range of different cardiovascular manifestations can be found in COVID-19 which may require cardiac imaging, including a bedside echocardiographic study
A focused cardiac ultrasound study (FoCUS) is recommended to reduce the duration of exposure
The risk of contamination of equipment and personnel is very high during TOE—consider repeat TTE, CT scan, or CMR as alternatives
Chest CT is frequently used to confirm COVID-19 pneumonia and might provide possible synergies and opportunities of cardiac imaging
Coronary CT angiography can exclude or confirm an acute coronary syndrome in COVID-19 pneumonia where elevated troponins are common
LV function can be assessed by LV angiogram in patients with acute coronary syndromes during the invasive revascularization procedure
Positive troponins and myocardial dysfunction or severe arrhythmia suggestive of Tako-tsubo or myocarditis may be an indication for acute CMR if of vital importance for treatment, and patient can be safely transferred for imaging
Indications for foetal echocardiography remain the same as outside the COVID-19 pandemic
For further reference log on to:
References
Skulstad H, Cosyns B, Popescu BA, Galderisi M, Salvo GD, Donal E, Petersen S, Gimelli A, Haugaa KH, Muraru D, Almeida AG, Schulz-Menger J, Dweck MR, Pontone G, Sade LE, Gerber B, Maurovich-Horvat P, Bharucha T, Cameli M, Magne J, Westwood M, Maurer G, Edvardsen T. COVID-19 pandemic and cardiac imaging: EACVI recommendations on precautions, indications, prioritization, and protection for patients and healthcare personnel. Eur Heart J Cardiovasc Imaging. 2020 Apr 3 [Epub ahead of print]. doi: 10.1093/ehjci/jeaa072. PMID: 32242891
Source : European Heart Journal of Cardiovascular Imaging