CMR helps in detecting ablation lesions in myocardial infarction; claims study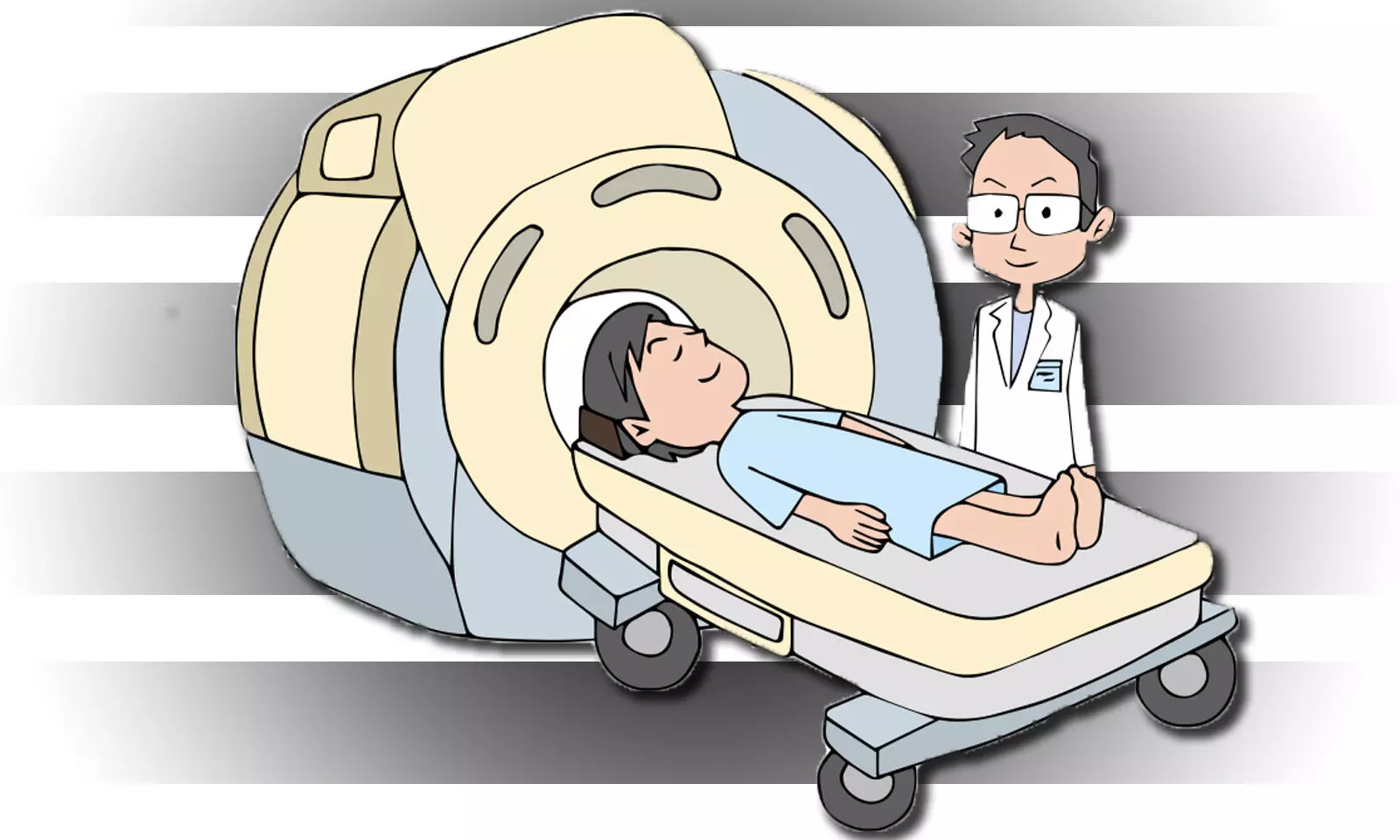 Ablation lesions can be detected by CMR after VT ablation in post-infarction patients and have a different appearance than scar tissue, suggests the findings of a recent study,published in the JACC Cardiovascular Imaging.
Ventricular tachycardia (VT) ablation is now frequently performed, with the rate of use of these procedures increasing substantially in the last decade . Cardiovascular magnetic resonance (CMR)-based identification of the critical isthmus sites may be used to guide ablation toward these targets , and the therapeutic lesions themselves can be directly visualized using native (non-contrast enhanced) CMR.

A major potential value of intra-procedural CMR imaging lies in the ability to directly visualize and interpret the functional effect of therapeutic ablation lesions during the period when intra-procedural modification is possible. It is therefore important to identify how different aspects of CMR information evolve in this time window and how this information might be related to conventional electrophysiology (EP) endpoints.
To date,Chronic ablation lesions created during radiofrequency ablation of ventricular tachycardia (VT) in the setting of prior myocardial infarction have not been described in humans.
With this background,This study, undertaken by Ghaith Sharaf Dabbagh et al , sought to describe cardiac magnetic resonance (CMR) characteristics of ablation lesions within post-infarction scar.
For the study design,Seventeen patients (15 men, ejection fraction 25 ± 8%, 66 ± 6 years of age) with CMR imaging prior to repeat ablation procedures for VT were studied. Electroanatomic maps from first-time procedures and subsequent CMR images were merged and retrospectively compared with electroanatomic maps from repeat procedures.
On data analysis the following facts merged.
The delay between the index ablation procedure and the CMR study was 30 ± 29 months.
Late gadolinium–enhanced CMR revealed a confluent nonenhancing subendocardial dark core within the infarct-related scar tissue in all patients.
Intracardiac thrombi were ruled out by transthoracic and intracardiac echocardiography.
These core lesions matched the distribution of prior ablation lesions, and corresponded to unexcitable areas at repeat procedures.
For full article follow the link: JACC: Cardiovascular Imaging Magnetic Resonance Mapping of Catheter Ablation Lesions After Post-Infarction Ventricular Tachycardia Ablation JACC Cardiovasc Imaging 2020 Nov 19;[EPub Ahead of Print], GS Dabbagh, M Ghannam, KC Siontis, A Attili, H Cochet, P Jais, MJ Eng, R Latchamsetty, K Jongnarangsin, F Morady, F Bogun
Primary source: JACC Cardiovascular Imaging
Source : JACC Cardiovascular Imaging