CT plays significant role in planning Facial Feminization surgery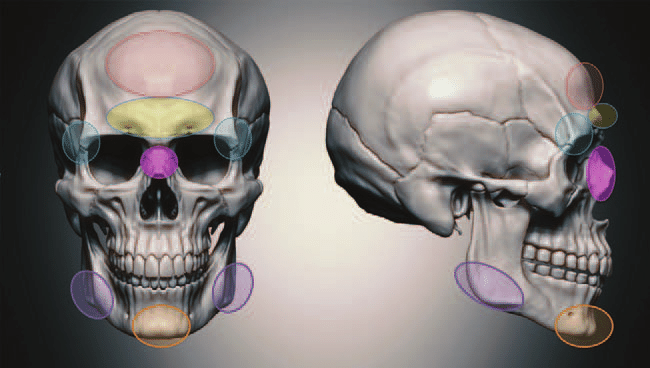 Facial feminization surgery (FFS) is a component of gender-affirming surgery and includes facial procedures designed to adjust masculine facial secondary sex characteristics.
A recent study published in the American Journal of Roentgeonology explains the significance of Computed Tomography (CT) and the role of radiologists in planning Facial Feminization Surgery.

Gender dysphoria is a feeling of distress as a result of a mismatch between the gender that a person is assigned at birth and the gender with which the person identifies. Treatment options for gender dysphoria include counselling, sex hormone therapy, and/or gender-affirming surgery. Medicare coverage has been available for gender-affirming surgery since 2014, and utilization of such surgeries is increasing. Preoperative facial CT is performed to plan the adjustment of the patient's masculine characteristics to feminine and to plan operative navigation around specific readily identifiable anatomic structures. Given the increasing frequency with which FFS is performed, the radiologist will be expected to interpret these findings. Dr Andrew L Callen and colleagues offered a list of best practices for preoperative facial feminization surgery planning and stressed how important radiologists are in the care of this patient population.

They recommended the following practices for radiologists to plan FFS:
♦They noted that the CT data should be reconstructed using bone kernels in axial, sagittal, and coronal planes. They also record that CT examination should focus on the complete face and orbits, covering the frontal sinuses through the jaw with minimal radiation dose, especially in young patients.
♦For the upper face: Surgery in the upper face is performed to reduce the prominence of the brow and increase the nasofrontal angle. So, they suggest the radiology report should indicate the frontal sinus and supraorbital foramen anatomy.
♦For the midface: Rhinoplasty in midface is performed to increase the nasofrontal and nasolabial angles. So they recommend that the radiology report should indicate the presence of a dorsal hump and septal deviation or spur.
♦For the lower face: In the lower face, the prominence of the chin and squareness of the jaw are adjusted via genioplasty and mandible contouring, respectively. Therefore, they suggested that the radiology report should describe the location and potential anatomic variations of the inferior alveolar nerve and mental foramina, as well as the presence of dental abnormalities that directly inform the surgical approach.
♦They also recommend CT in case of clinical suspicion for postoperative complications such as hardware fraction or osteotomy through the supraorbital or mental foramen.
The authors concluded, "We describe readily identifiable CT features with a key role in FFS planning. Familiarity with these findings will facilitate improved communication between radiologists and surgeons, thereby contributing to the care of transgender women".
For further information:
Article Source :
American Journal of Roentgeonology