MRI-guided biopsy helps evaluate chemotherapy response in breast cancer: JAMA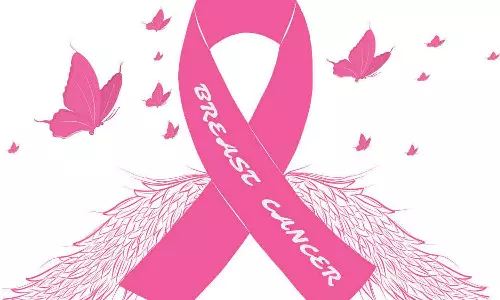 According to the findings reported in a recent study, it has been noted that MRI-guided breast biopsy may be an effective way to evaluate complete response to neoadjuvant chemotherapy in women with breast cancer, as published in the JAMA Open Network.

Dr. Elizabeth Sutton and colleagues from the Memorial Sloan Kettering Cancer Center in New York City conducted the study to find an alternative, noninvasive methods to diagnose pathologic complete response in patients after neoadjuvant chemotherapy. They used MRI-guided biopsy to identify all but one patient with lingering invasive cancer after chemotherapy.
A total of 20 participants were enrolled in the study, all of whom underwent a standard-of-care neoadjuvant chemotherapy followed by definitive surgery to treat stage IA to IIIC invasive breast cancer. Non- contrast-enhanced MRI before and after the neoadjuvant chemotherapy regimen was administered to all of them.
The patients were scanned using a 1.5-tesla or 3-tesla whole-body MRI scanner equipped with a breast coil. Using MRI guidance and a vacuum-assisted biopsy system, the authors removed seven to 12 tissue samples from each patient and marked the biopsy incision site at the tumor location before the start of chemotherapy.
The following results were highlighted-
The technique achieved a negative predictive value of 95% for invasive cancer.
On surgical pathology, 11 patients had no evidence of residual cancer, eight patients were diagnosed with residual invasive cancer, and one patient was diagnosed with ductal carcinoma in situ.
The method gave a false-negative result to one patient with residual invasive cancer of less than 0.02 cm on surgical pathology.
MRI-guided biopsy achieved a negative predictive value of 93% for invasive cancer and 86% for both invasive and in situ cancers.
Both metrics came in above the 85% threshold deemed acceptable by the authors at the study outset.
Hence, the authors suggested that a negative MRI-guided biopsy result was a reliable indicator of [pathologic complete response], or of limited residual disease, after [neoadjuvant chemotherapy].
"These preliminary results suggest that MRI-guided biopsy was an accurate approach for evaluating the extent of residual disease after [neoadjuvant chemotherapy]," wrote the authors.
It was hence, concluded that "these preliminary results support the need for further study of our novel method that uses MRI-guided biopsy"
Source : JAMA Open Network