MRI of severe COVID-19 patients show distinct neuroradiologic patterns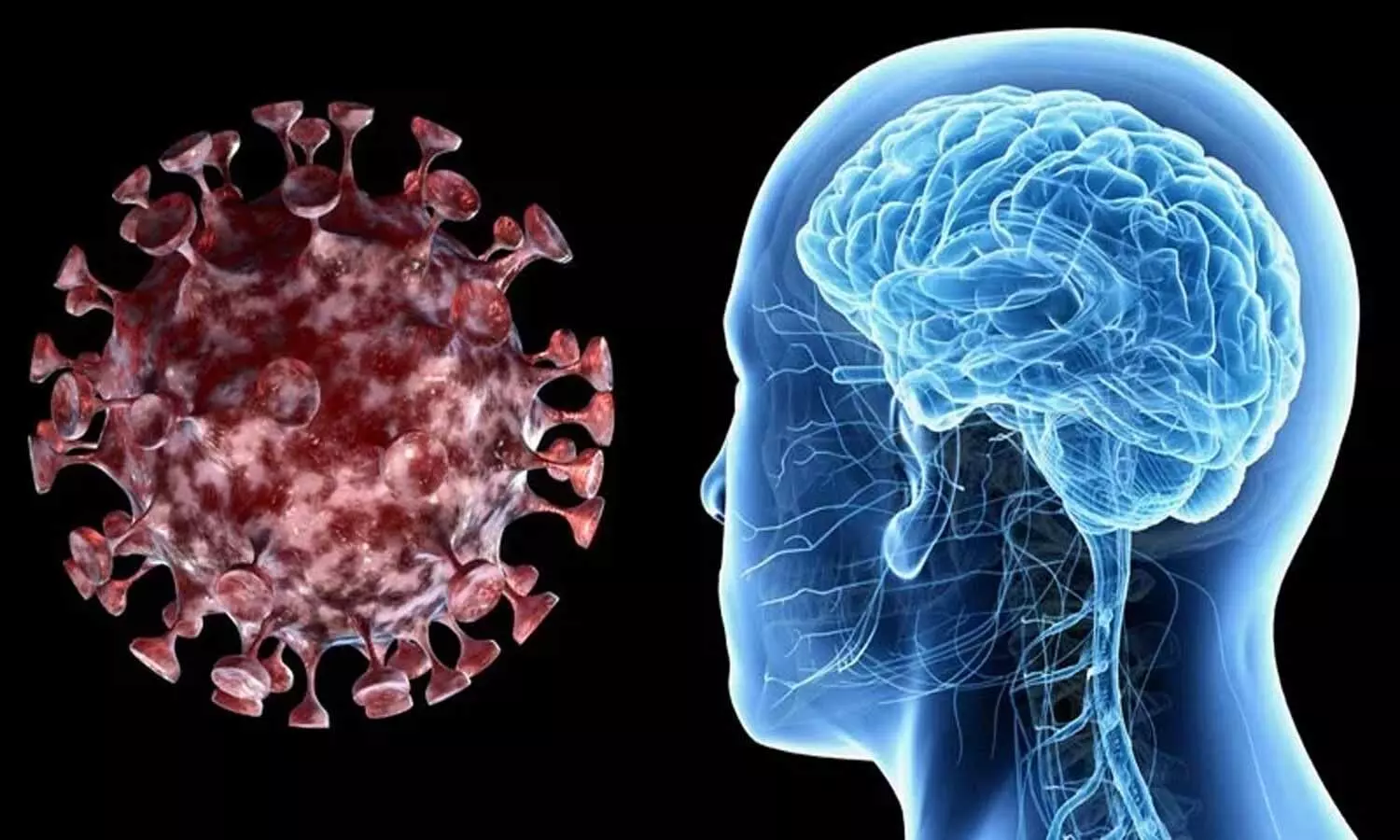 France: COVID-19 pandemic continues to affect people worldwide, with over 8 million people being reported to be infected with the novel coronavirus. In India, as per the latest updates, the total cases of coronavirus have risen to 3.66 lakh.
As the scope of its varied clinical symptoms and effects continues to grow, there is increasing data on the association between COVID-19 and adverse neurological symptoms. Now, a recent study in the journal Radiology has described eight distinctive neuroradiological patterns in patients with severe COVID-19 infection with abnormal brain MRIs. The results of the study could help clinicians better recognize the effects of the disease.
Stéphane Kremer, Hôpital de Hautepierre in Strasbourg, France, and colleagues conducted the study to describe the neuroimaging findings (excluding ischemic infarcts) in patients with severe COVID-19 infection.
The study involved 37 patients evaluated from March 23th, 2020 to April 27th, 2020 at 16 hospitals. Patients with positive nasal or lower respiratory tract reverse transcription-polymerase chain reaction (RT-PCR) assays, severe COVID-19 infection that required hospitalization and oxygen, neurologic manifestations, and abnormal brain MRI scans, were included. Those with missing or non-contributory data regarding brain MRI or a brain MRI showing ischemic infarcts, cerebral venous thrombosis, or chronic lesions unrelated to the current event were excluded.
Thirty men (81%) and 7 women (19%) met inclusion criteria, with a mean age of 61+/- 12 years (range: 8-78).
Key findings of the study include:
The most common neurologic manifestations were alteration of consciousness (27/37, 73%), pathological wakefulness when the sedation was stopped (15/37, 41%), confusion (12/37, 32%), and agitation (7/37, 19%).
The most frequent MRI findings were: signal abnormalities located in the medial temporal lobe in 16/37 (43%) patients, non-confluent multifocal white matter hyperintense lesions on FLAIR and diffusion sequences, with variable enhancement, with associated hemorrhagic lesions in 11/37 patients (30%) and extensive and isolated white matter microhemorrhages in 9/37 patients (24%).
A majority of patients (20/37, 54%) had intracerebral hemorrhagic lesions with a more severe clinical presentation: higher admission rate in intensive care units, 20/20 patients, 100% versus 12/17 patients; development of the acute respiratory distress syndrome in 20/20 patients, 100% versus 11/17 patients, 65%.
Only one patient was positive for SARS-CoV-2 RNA in the cerebrospinal fluid.
"Patients with severe COVID-19 and without ischemic infarcts had a wide range of neurologic manifestations that were be associated with abnormal brain MRIs. Eight distinctive neuroradiological patterns were described," wrote the authors.
The study, "Brain MRI Findings in Severe COVID-19: A Retrospective Observational Study," is published in the journal Radiology.
DOI: https://doi.org/10.1148/radiol.2020202222
Source : journal Radiology