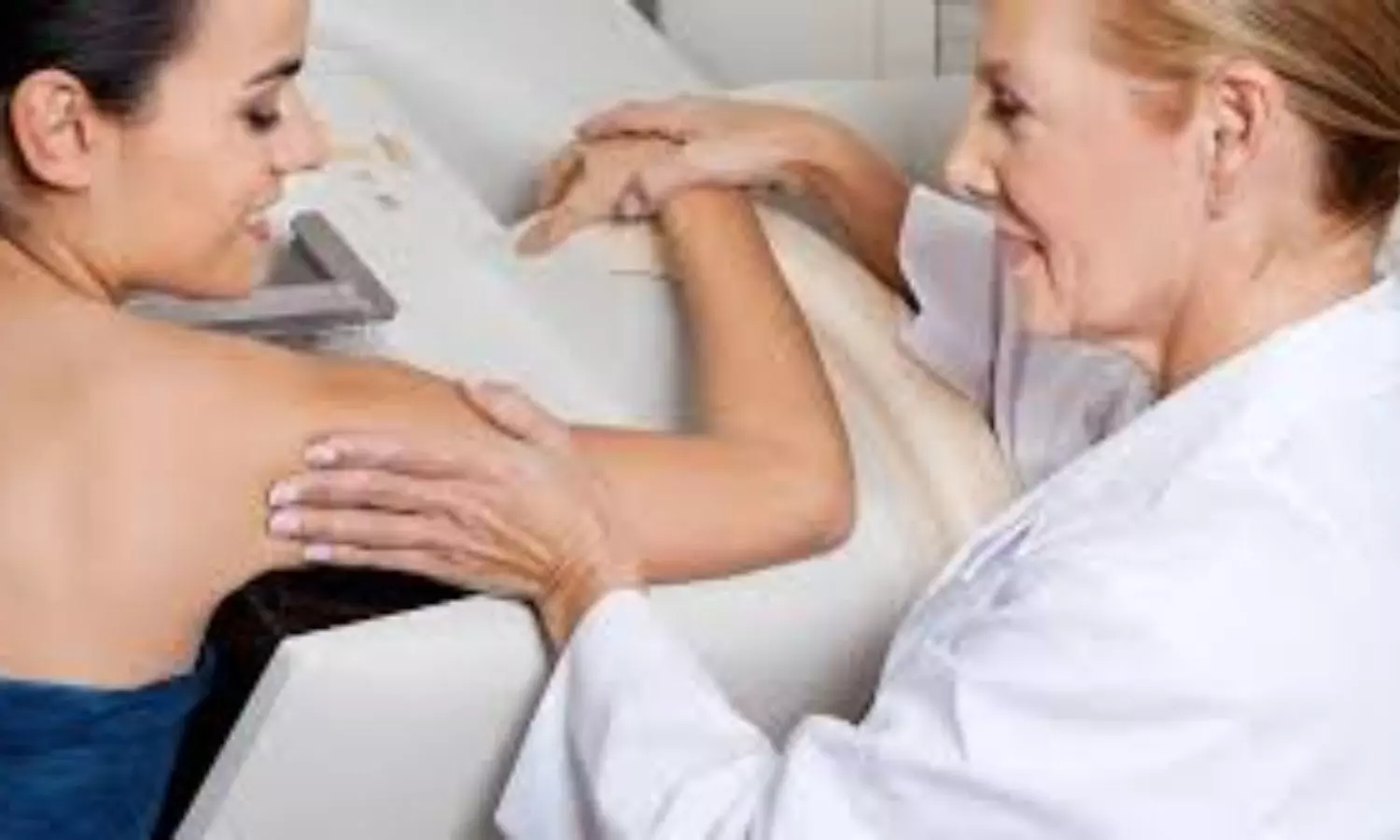 Overview
USA: A recent study has revealed that contrast-enhanced spectral mammography (CESM) is an effective imaging modality and a good alternative to MRI for evaluating invasive breast cancer.
The study, published in the journal Clinical Imaging found CESM to have comparable sensitivity and better specificity than MRI.
'Contrast-enhanced spectral mammography has similar sensitivities and fewer false positives than MRI in evaluating both index and additional lesions in the minority patients," wrote Sandy C. Lee, University of Southern California, Los Angeles, CA, USA, and colleagues.
In a prospective study, Lee and colleagues aimed to compare contrast-enhanced spectral mammography with contrast-enhanced breast MRI in assessing the extent of newly diagnosed breast cancer in a multiethnic cohort.
The study included 41 patients with invasive breast cancer detected by mammography or conventional ultrasound imaging from May 2017 to March 2020. MRI and CESM scans were performed before any treatment. Results were compared with each other and to histopathology.
Detection of the malignant lesion was assessed by sensitivity, specificity, PPV, NPV. Consistency of malignant tumor size measurement was compared between modalities using the Intraclass Correlation Coefficient (ICC).
Based on the research, the authors found the following:
In a multiethnic cohort with over 65% Hispanic and African-American women, the sensitivity of detecting malignant lesions for CESM is 93.1% and MRI is 96.55%.
The PPV for CESM 96.43% is better compared to MRI 82.35%.
CESM is as effective as MRI in evaluating index cancers and multifocal/multicentric/contralateral disease. CESM has greater specificity and PPV since MRI tends to overcall benign lesions.
There is a good agreement of tumor size between CESM to surgery and MRI to surgery with ICC of 0.85 and 0.87, respectively.
There is good agreement of malignancy detection between CESM and MRI with Kappa of 0.74.
The researchers concluded, "CESM is an effective imaging modality for evaluating the extent of disease in newly diagnosed invasive breast cancers and a good alternative to MRI in a multiethnic population."
Reference:
The study titled, "Accuracy of contrast-enhanced spectral mammography compared with MRI for invasive breast cancers: Prospective study in population of predominantly underrepresented minorities," is published in the journal Clinical Imaging.
DOI: https://www.clinicalimaging.org/article/S0899-7071(21)00349-1/fulltext
Speakers

Medha Baranwal joined Medical Dialogues as an Editor in 2018 for Speciality Medical Dialogues. She covers several medical specialties including Cardiac Sciences, Dentistry, Diabetes and Endo, Diagnostics, ENT, Gastroenterology, Neurosciences, and Radiology. She has completed her Bachelors in Biomedical Sciences from DU and then pursued Masters in Biotechnology from Amity University. She has a working experience of 5 years in the field of medical research writing, scientific writing, content writing, and content management. She can be contacted at  editorial@medicaldialogues.in. Contact no. 011-43720751