Ultrasound guided percutaneous insertion safe in children: JAMA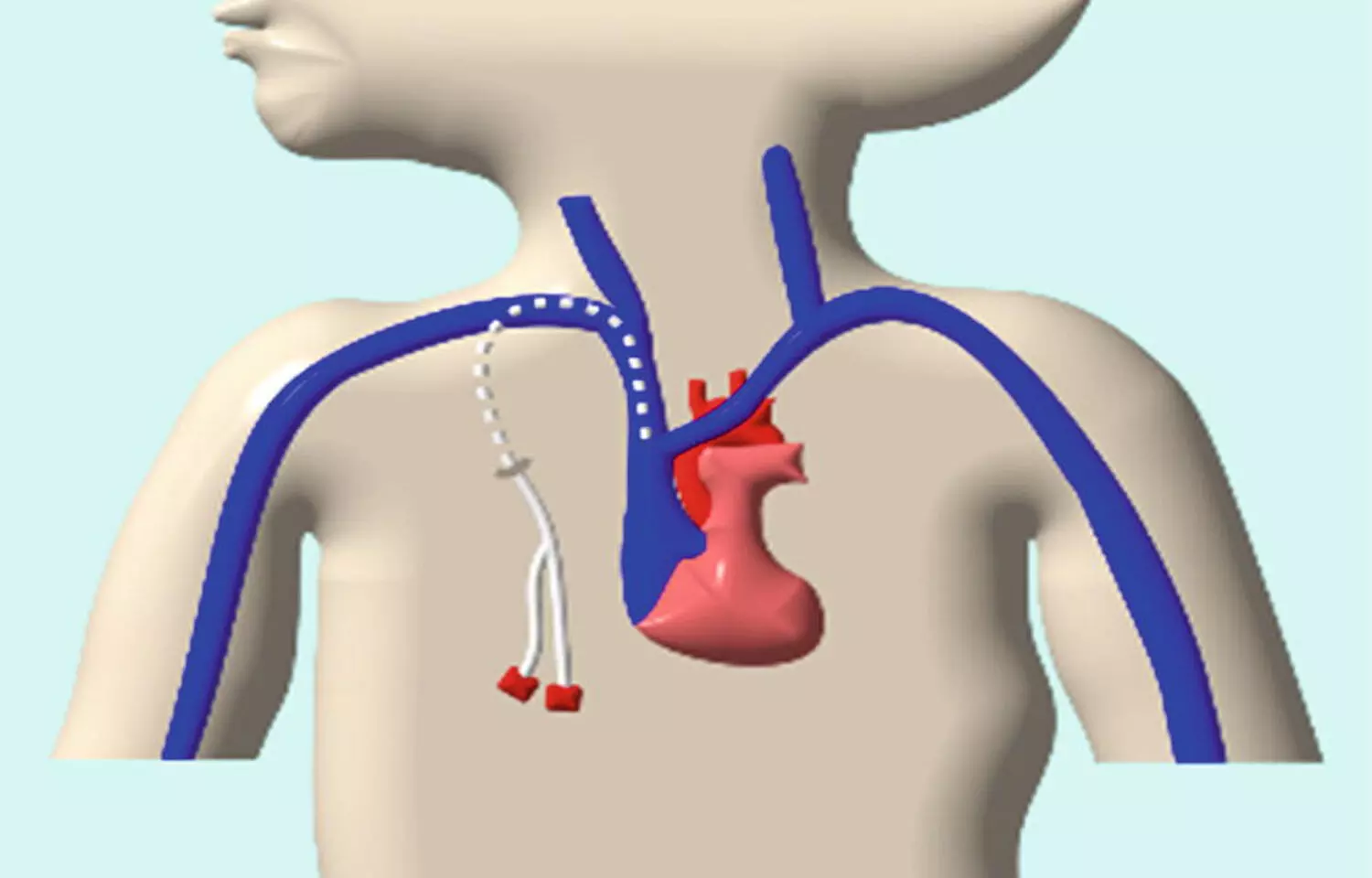 Australia: Ultrasound guided percutaneous insertion of central access catheters is safe for children, suggests a recent study. According to the study, published in the Journal of Surgical Research, the ultrasound guided percutaneous insertion reduced operating time and preserved vein size.
Soundappan S.V. Soundappan, University of Sydney, NSW, Australia, and colleagues aimed to compare open insertion to ultrasound guided percutaneous insertion of central access catheters performed in a tertiary pediatric hospital in terms of its safety and complication rates.
For the purpose, the researchers designed an ethics approved prospective randomized trial of 108 children (Right internal jugular vein was accessed in 97) under 16 y of age. The procedure was performed by surgeons having varying experience with percutaneous and open insertion.
Primary outcome studied was complications-immediate and late. Secondary outcomes were time taken to complete procedure, conversion rates, duration of line use.
Key findings of the study include:
Eighty-one lines were double lumen, 23 implantable access devices, and the rest were single lumen catheters.
More than one needle puncture was needed in 22% of the cases but there were no conversions in the ultrasound group.
Twelve patients needed more than one insertion to achieve optimal position of the tip.
Eleven patients had immediate and late complications.
Percutaneous lines lasted 45 d longer though this was not statistically significant.
Operating time was 20.6% shorter with percutaneous access.
Post-removal measurement of vein size by ultrasound demonstrated significant decrease in size in the open group.
"Our findings show that ultrasound guided percutaneous insertion was safe. The study also demonstrated a decrease in operating times, preservation of vein size, and no increase in complication rates in the US group when performed by operators of varying expertise," wrote the authors.
"Open Versus Ultrasound Guided Tunneled Central Venous Access in children: A Randomized Controlled Study," is published in the Journal of Surgical Research.
DOI: https://www.journalofsurgicalresearch.com/article/S0022-4804(20)30824-6/fulltext
Source : Journal of Surgical Research