Raj ambulance scam: ED attaches assets of Congress leader Vyalar Ravi's son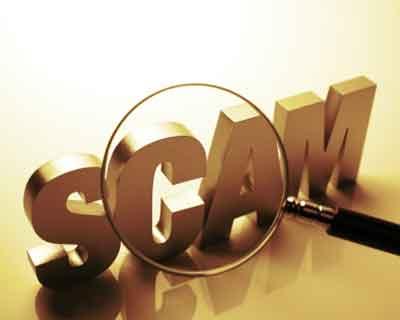 New Delhi : The ED has attached assets worth Rs 11.57 crore of two directors, including the son of senior Congress leader Vyalar Ravi, of a health care firm in connection with its money laundering probe into the Rajasthan ambulance scam case. The agency said it has issued a provisional order against Directors of Ms Ziqitza Healthcare Limited (ZHL) Sweta Mangal, and Ravi Krishna, son of senior Congress leader Ravi, under the provisions of the Prevention of Money Laundering Act (PMLA).
Ziqitza was awarded the tender for 108 ambulance scheme in 2010 by the then Rajasthan government led by Chief Minister Ashok Gehlot. The Enforcement Directorate (ED), in a statement, said the company "committed a number of irregularities in the execution of the 108 ambulance service scheme. "Investigation also revealed that though the tender was allotted to Ziqitza, the company was not adequately qualified as per tender requirements.
"The investigation revealed that Ziqitza committed major irregularities during the period of commission of offence. The irregularities included: Submission of exaggerated invoices/claims regarding operation of 108 ambulance service, Submissions of claims for off road vehicles and non-maintenance of vehicles and making claims of non-operated vehicles," the ED said. It added other charges like "showing and false counting of trips as multiple trips in claims, non-installation of GPS in all vehicles for a long period and non-deduction of penalty in this regard and alteration and manipulation in software and generation of fictitious data/reports in claims of operations among others".
ED had booked a PMLA case in this instance in 2015 after taking cognisance of a CBI FIR and has named former Chief Minister Gehlot, Rajasthan PCC President Sachin Pilot, Karthi Chidambaram, son of former union minister P Chidambaram, and Krishna. "Due to these irregularities committed during execution of the 108 ambulance service in Rajasthan, Ziqitza made illegal gains to the tune of Rs 23 crore. The illegal gains acquired by Ziqitza and its directors acquired are the proceeds of crime in the form of operation cost of the 108 ambulance service.
"Investigation further revealed that funds were laundered through the accounts of company into movable and immovable assets in nature of fix deposit receipts and immovable properties. The movable and immovable properties of Ms ZHL and its directors Mangal and Krishna worth Rs 11,57,70,944 have been attached under provisions of PMLA," the ED said. The firm had earlier said it had won the deal in an "open and transparent" manner.