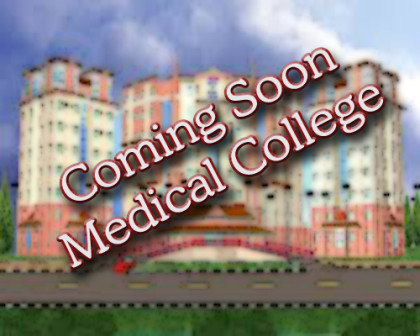 Under the recommendation of the Mudaliar Committee, Rajasthan is all set to set the stage for 7 new govt medical colleges by July next year.
The state medical education department has further stated that Rajasthan will be the first state to have a govt medical college for every 50 lakh people in India.
A massive budget of 2200 crore has been allocated for building the new infrastructure, with the tenders likely to be invited by feb this year.
Dr SP Singh, Joint Secretary is implied to have said that this developments taken the number of govt medical colleges to 15. It is also in line with the expectations of the Mudaliar committee to have a govt medical college serving every 50 lakh population in the state. The medical seats is also to increase by another 1050. While the new colleges will add 700, the govt is seeking approvals to add another 350 seats in the existing setup. Two new private medical colleges are also on the cards.
As reported by TOI, The state government has targeted to complete seven new government colleges by July 2017. The colleges will come up in Alwar, Barmer, Bharatpur, Churu Dungarpur, Bhilwara and Pali, health minister Ra jendra Rathore said.
"At present, we have eight "At present, we have eight government medical colleges in the state. Now with seven others medical colleges to come up soon, the total number will touch 15. We ha ve a population of over 7 crore people in the state. Mudaliar committee recommended that there should be a medical college in every area with a population of 50 lakh people. Once these seven new medical colleges are ready, we will have achieved Mudaliar committee's recommendation," Dr S P Singh, joint secretary, medical education department.
He added that in south there are states will more than 30 medical colleges but most of them are private medical colleges. The recommendation of Mudaliar committee is focussing on government medical colleges. New medical colleges will also help increasing the number of medical seats in the state. "By July 2017, the number of seats in medical colleges will have increased by at least 1050. While the seven new medical colleges will add 700 MBBS seats more, about 350 MBBS seats will also be increased in the existing four medical colleges in Kota, Jhalawar, Ajmer and Kota. The centre has given us in principle approval to increase 50 seats, but soon we will give our presentation to increase 100 MBBS seats in Kota medical college instead of 50," Dr Singh said.
3 comment(s) on Rajasthan: 7 new govt medical colleges by July 2017