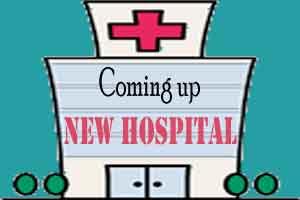 Jaipur: Rajasthan Chief Minister Vasundhara Raje laid the foundation stone for 500 beds in the Medical College of Rajasthan's Swasthya Vigyan University.
She also inaugurated the academic block in the college. After the inauguration, Raje also took cognizance of the facilities available at the research and physiology departments.
With the addition of 500 beds to the hospital, SMS and Jaipuria hospital would receive anticipated relief owing the huge influx of patients.
Also present during the inauguration were Heath Minister Rajendra Rathod, Bagru Legislator Kailash Verma, Rajasthan's Swasthya Vigyan University Chancellor Dr. Rajababu Pawar and Sawai Mansingh Medical College's Principal Dr. U S Agarwal among others.
0 comment(s) on Rajasthan: CM lays foundation stone of Swasthya Vigyan University