Rajasthan Doctors Finally Call off Strike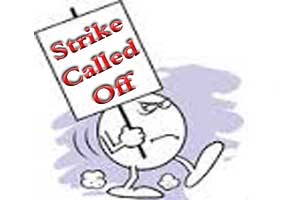 Jodhpur doctors call off five-day-old strike
Jodhpur
: Doctors of S. N. Medical College here and five other medical colleges in the State called off their five-day-old strike after police on Sunday arrested two persons for allegedly assaulting two resident doctors.
"We are now satisfied that police has arrested the two persons accused of beating up two residents on duty in trauma centre five days ago and have called off our strike," president of the Jodhpur Resident Doctors' Association Kamlesh Sharma said while tendering an apology to people for the inconvenience caused due to the strike.
All resident doctors on Sunday resumed duties in all three government hospitals of the city under S. N. Medical College while doctors from five other medical colleges of the State, who had joined the Jodhpur medicos in their strike on Saturday, also resumed their duties.
SHO (Shastri Nagar) Anand Singh said the two accused, Lokendra Singh and Ajeet Pal Singh, were arrested on Sunday morning. "Both of them belong to Pali and are living in Jodhpur currently. We are further investigating the case to check who else was involved in the incident," Mr. Singh said.
There had been a clash among the relatives and attendants of patient, Rajendra Singh, who was referred to Jodhpur from Pali following serious injuries caused in an accident.
During the treatment, the attendants of the patient had clashed with the doctors alleging indifference on their part. PTI