Rajasthan Infant Deaths: Toll Rises to 105, IMA blames Govt policies, Child Rights Commission intervenes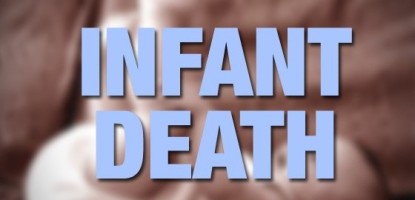 Kota: First in Gorakhpur (Uttar Pradesh), then in Muzaffarpur (Bihar) and now in Kota (Rajasthan), hundreds of children have died an untimely death with the death toll risen to 105 at JK Lon hospital, which is the largest government hospital in Kota-Bundi parliamentary constituency.
Meanwhile, the Indian Medical Association has held the government policies responsible for such unfortunate incidents. Further, the National Commission for Protection of Child Rights (NCPCR) intervened into the matter and has issued summons to the chief medical officer of the Kota hospital.
Medical Dialogues had earlier reported that the Union Health Minister, Dr Harsh Vardhan assured Chief Minister of Rajasthan, Ashok Gehlot of all possible support to prevent further deaths in the Kota tragedy matter.
Read also: Kota tragedy: Dr Harsh Vardhan assures Rajasthan CM all support to prevent further infant deaths
Now, the IMA has come forward saying that government policies are responsible for these deaths. Dr Santanu Sen, President of Indian Medical Association, while speaking with IANS said that lesser budgetary allocations, improper implementation of recruitment policies of the government and wrong health schemes are prime reasons for mishaps like these.
He said "Health is a constitutional and birthright of every Indian. It is a state chapter. But unfortunately, there is not much budgetary allocation for health. In a country having a population of 130 crores you only have 1.1 per cent of the entire GDP for health whereas it should be four to five per cent. On such a small budget you cannot expect to develop infrastructure in the entire country. Until and unless the infrastructure is radically developed, these types of infant mortality and child deaths will occur repeatedly."
He added "Moreover there are so many unemployed doctors in the country but the government projects a shortage of medical practitioners. If they can be employed properly, every Indian can get health care."
Dr Sen criticised the government's Ayushman Bharat scheme and said, "People of India want assured health policy and not an insured health policy. There are many hospitals in the country where patients have to buy even small things like syringes. Therefore, the government should bring a uniform universal health policy instead of schemes like Ayushman Bharat so that health policies don't vary from state to state.
"The government, instead of giving money to the government hospitals, is giving money to a third party i.e. insurance agencies. Why? First, they should provide money and infrastructure to their own hospitals. They say they provide insurance to 50 crore people but how do they decide who needs this service and what about the rest of the 80 crore population?"
Meanwhile, the National Commission for Protection of Child Rights (NCPCR) has issued summons to the chief medical officer of the hospital. "We had summoned the chief medical officer to appear before us today but he did not. We have issued summons to him again asking him to appear on Tuesday [January 7]. We are going to request the state chief secretary to ensure that it is complied to," NCPCR chairperson Priyank Kanoongo told ANI.
Kanoongo said if the chief medical officer fails to appear before the commission again, it will use its powers and take action.
He rued, "We are not getting any support. The chief medical officer did not appear and the principal secretary has not replied."
The Congress-led government is also facing the ire over the deaths due to alleged unhygienic conditions of the district hospital.
Read Also: Rajasthan infant deaths: 6 medical personnel of Alwar hospital suspended, toll rises to 100