Rajasthan: Nomad woman gives birth outside hospital, inquiry ordered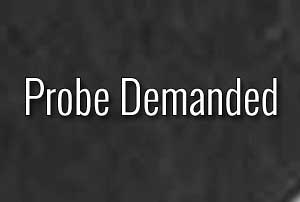 Jaipur: In a case of medical negligence, a woman gave birth to a child outside a state-run hospital, prompting the government to order an inquiry.
Ashoka Bai, a nomad woman who was suffering from labour pain, was brought to the Jaipuria hospital in the city by her family members last night, but the doctor on duty refused to admit her while assessing that the delivery of the child was not likely to take place during the night.
The family members took the women outside the hospital, where she gave birth to a child.
On being alerted, the police reached the spot and the woman and the newborn were later admitted to another hospital at Sanganer.
The state health minister has ordered an inquiry into the matter and asked the chief medical and health officer of the district to submit a report in this regard.
Meanwhile, the Peoples Union for Civil Liberties (PUCL), a human rights organisation, demanded action against the doctor and nursing staff responsible for the incident.
"A criminal case against the doctor and nursing staff should be lodged and they must be sacked. The woman should also be given a compensation of Rs 5 lakh," said PUCL general secretary Kavita Srivastava.
She added that they would take the matter to the state human rights commission.