Rajasthan: Police arrest doc, middleman for sex determination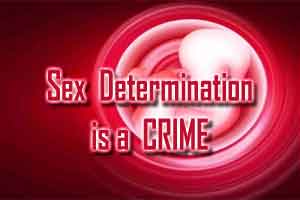 Jaipur: A team of PCPNDT cell of Rajasthan police arrested a doctor and a middleman for allegedly conducting sex determination test in Gujarat.
The team carried out a successful decoy operation in a private hospital of Gujarat's Mehsana yesterday and nabbed Dr Jayanti Lal Patel (64) and middleman Neerav Patel (23).
They were placed under arrest, a senior official of the medical and health department said.
They were produced before a local court where the magistrate remanded them to one-day police custody.
The middleman used to take Rs 20,000 for test and the doctor charged Rs 15,000, he said.
It was the fifth decoy operation of the Rajasthan police outside the state under the Pre-Conception and Pre-Natal Diagnostic Techniques (PCPNDT) Act.