Rajasthan Police busts gang accused of duping students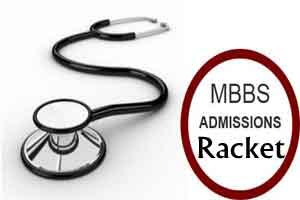 Rajasthan Police has recently cracked a chain of an inter-state gang involved in duping students with offers of seats in medical and dental colleges. The racket has been running across North India, operating through offices in Jaipur and Delhi.

However, they are reported to be active even in more places like Delhi, Haryana, Madhya Pradesh, Uttar Pradesh and Rajasthan.

Two engineers and a teacher have been arrested for allegedly misleading students in false promise of getting them a seat in medical and dental colleges. Police have confirmed details implying that these students were tapped while appearing for various entrance tests, with false offers of seats in good colleges.

Anshuman Bhomia, deputy commissioner of police (north), told TOI on Thursday that they had acted on complaints against Destiny Associates Private Limited, a consultancy. "We were told that candidates were charged Rs 25 lakh to Rs 30 lakh each for admission in colleges of their choice."

Police say the gang had been active since 2012. They obtained details of candidates through phone directory services, and looked out for those who failed to qualify for a seat on their own. The candidates and their parents were invited to Delhi and Jaipur for 'counselling', and offered seats at steep rates in the management and nonresident Indian (NRI) quotas of colleges.

"They had a database of nearly 1.5 lakh students from across the country and had paid about Rs 30,000 to get this data," Bhomia said, adding that the suspects—Naseem Ahamed (28), Sanjiv Ranjan (46) and Ranjan Kumar (26)—had duped people of crores of rupees.

Police have registered a case under sections 420 (cheating), 467 (forgery), and 120-B (criminal conspiracy) of Indian Penal Code (IPC).