Rajasthan: State Government announces free medicines and treatment to cancer patients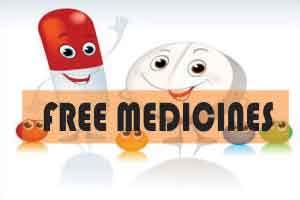 Jaipur: A major relief to cancer patients is going come in Rajasthan as the state government recently made an announcement of providing free availability of latest cancer medicines and treatment across the state.
The announcement was made by Rajasthan Health Minister Raghu Sharma about the scheme while addressing a function on the occasion of World Cancer Day at the Sawai Man Singh Hospital's auditorium.
Health department officials informed the media that medicines which are useful in the treatment of cancer including Chemotherapy such as Imatinib, Melphalan, and Cytarabine will be distributed for free.
Read Also: Make advanced cancer treatment accessible and affordable to all sections: Vice President
At present, there are 36 different types of medicines, which are kept in essential drug list of for free distribution from drug distribution counters (DDC) set up in government-run selected hospitals, reports the
TOI
.
The drugs available under free medicine scheme are useful in different kind of cancer including leukaemia breast cancer, ovarian cancer, non-small cell lung cancer, pancreatic cancer and bladder cancer.
Dr Sandeep Jasuja, head of the department medical oncology and bone marrow cancer SMS hospital told the TOI, "Here in SMS hospital we have all the facilities for cancer treatment, which are available in other cancer hospitals across the country. The cost of treatment for cancer is reasonable here and announcement of health minister will further help the hospital in giving more benefit to the patients."
The Minister during his address claims that the changed lifestyle, stress and disturbed routine were some of the reasons behind an increase in instances of lifestyle diseases. He said excessive use of chemicals fertilisers and pesticides in farming was resulting in diseases like cancer.
Health minister said that facilities for cancer diagnosis will also be expanded and strengthened. He further highlighted the government's works and efforts in the health sector.
Read Also: CM Raje lays foundation stone of cancer hospital in Kota