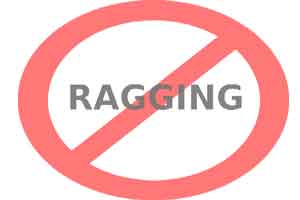 Two students of the 2015 MBBS batch have allegedly been ragged at the Rajendra Institute of Medical Sciences (Rims) in Ranchi. The two students have complained of harassment by their seniors in the hostel.
This is exactly one year after which a ragging incident was reported last year at RIMS. As a result, at that point of time there was a one-month suspension of classes reported at the medical institute.
As reported by TOI, in a letter to Rims director BL Sherwal on Friday morning, the two students complained of being assaulted over arguments on organizing of Saraswati Puja on the hostel premises on February 12. The two students, whose identity have been withheld by the medical college management, have named two 2014 batch MBBS students as accused, who are also lodged in hostel number 1.
As alleged by the complainants, the accused raised objections to making high amount contributions to the Puja and later started bullying and beating the two MBBS students.
"The boys started misbehaving and used cuss words and were asked not to repeat that again. But these boys walked up to the director's office and painted a different picture," a 2014 batch MBBS student said, maintaining anonymity.
The Medical Council of India (MCI) soon after sought report of the ragging and directed Rims to take action on guilty, which however is pending. Last month, 18 students of Rims had landed in a brawl with the staff of a city theatre around midnight.
"We have constituted a two-member committee to probe the incident. I have personally met both the parties and took note of what happened. We will wait for the report to come out before taking action," Sherwal told TOI.
0 comment(s) on Ranchi: fresh case of ragging reported at RIMS