Regional Research Institute of Ayush opened at Tripura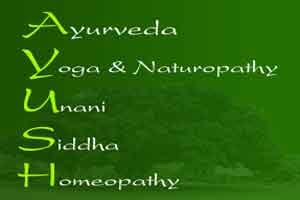 Agartala: Union Minister of State for Ayush, Sripad Yesso Naik today inaugurated a Regional Research Institute of Ayush at Khumulwung, about 20 km from here.
"The research centre has the full infrastructure for research and modern medical equipment for health care. People would get all facilities of diagnosis of their disease and get free medicines," Naik told reporters here.
The institute would consist of a 30-bed hospital and a research centre which would be fully operational within three months.
The Union minister said two more Regional Research Institutes of Ayush would be set up in Arunachal Pradesh and Manipur. There is another such institute in Assam.
Naik said there is no shortage of Ayurvedic or Homoeopathic doctors for running the research institutes in the country and added there are seven lakh Ayurvedic and four lakh Homoeopathic doctors in the country.
He said Prime Minister Narendra Modi is serious about development in the north eastern region and added there is no dearth of money for development.
"We have paid additional Rs 700 crore to the Tripura government in last three years for developments in the state. We do not do any kind of discrimination in releasing funds for developments," he said.