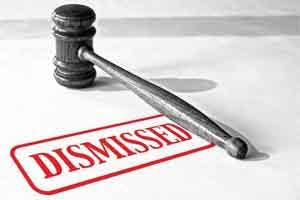 MUMBAI: The Bombay High Court has dismissed  petition seeking contempt proceedings against Mumbai police officers and the Saifee hospital's trust for allegedly violating orders.
The petition was filed by Ali Akbar Adamjee Peerbhoy, the scion of philanthropist Peerbhoy family, which alleged that the multi-storyed Saifee Hospital here had encroached upon a graveyard where his ancestors lay buried.
The Peerbhoy family had donated their land to set up the state-of-the-art Saifee Hospital. Later, they learnt that the hospital had allegedly encroached upon the graveyard where their kith and kin lay buried, the petition alleged.This included constructing a temporary room to house Egyptian national Eman Ahmed while she was admitted to the hospital for weight reduction surgery.
Ali Akbar Peerbhoy had filed a plea in the Bombay High Court, demanding that FIR be lodged against the guilty officials of the hospital trust. This came after he had filed a complaint with the police authorities, but police had not registered an FIR against the hospital. When no FIR was lodged, he filed a petition urging that contempt proceedings be initiated.
While presenting factual report before the court,  Sanjay Kamble, senior inspector of VP Road police station said, "No signs of a graveyard were visible nor any structures or tombs were found except tomb of Sir Adamjee Peebhoy on the entire disputed land." The temporary construction to house Eman was razed by the hospital.
The Judicial bench justice Rajendra Savant and Justice Sadhana Jadhav said, "Judicial notice can be taken of the fact that the Saifee Hospital is in existence since the last 10 years. If that be so, obviously there cannot be contempt of the order passed by the high court in December 2016," the bench observed, reports TOI
The bench said: "It is not possible for us to draw any conclusion of the existence of a cemetery on the land… The police have concluded that no case for registration of an FIR is made out."
0 comment(s) on Bombay HC Dismisses contempt petition against Saifee Hospital