RELIEF: Health Ministry directs private medical colleges to charge ONLY one-year MBBS, BDS fee during admission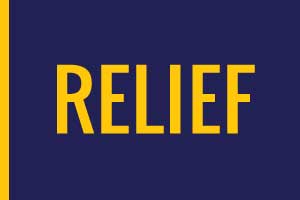 New Delhi: In a major relief to MBBS and BDS students across the country, the Union Health Ministry has directed private medical colleges not to seek a bank guarantee equivalent to four years, rather, only charge fees for the 1st-year during the time of admission.
The direction came in wake of various grievances that surfaced during the current academic year's admission process. Candidates alleged that the institutes had demanded for next four year fee on a bank guarantee stamp paper apart from the first year fee, failing this, no admissions would be granted. This has reportedly become a norm for many institutions in the past few years.
Also Read: MBBS students to be granted admissions without bank guarantee: Kerala HC
Earlier this year, Vice-Chancellor of Kaloji Narayana Rao University of Health Sciences (KNRUHS), Dr Karunakar Reddy, had asked the self-financing medical colleges not to collect bank guarantee from MBBS medicos intending to pursue PG medical courses.
Also Read: Don't take Bank Guarantee from PG medical students: University tells Private Medical Colleges
However, the Ministry was recently apprised about such cases related to a number of states including  Uttar Pradesh wherein, the candidate was compelled to pay the entire course's fee, who subsequently dropped out from a dental college. Taking cognizance of the great number of empty seats after the first 3 rounds of counselling in a medical college in Karnataka, the Health Ministry recently issued a directive instructing the institutes to charge only one year fee during the time of admission.
"We have received a large number of complaints regarding this and were also told that this has become a norm for many institutions in the last few years," a senior official in the medical education division of the ministry told The New Indian Express.
In this regard, the Ministry had issued a warning letter that stated that MBBS, BDS colleges have no right to ask for four-year bank guarantee from the candidates.
In case the institutes ask for any kind of bank guarantee besides one-year fees, candidates can move a complaint against the medical college or Deemed Universities with the State Directorate of Medical Education or UGC/ Union health Ministry respectively, reports Live Hindustan.