Resident Doctor commits suicide; Dean, HoDs booked for Abetment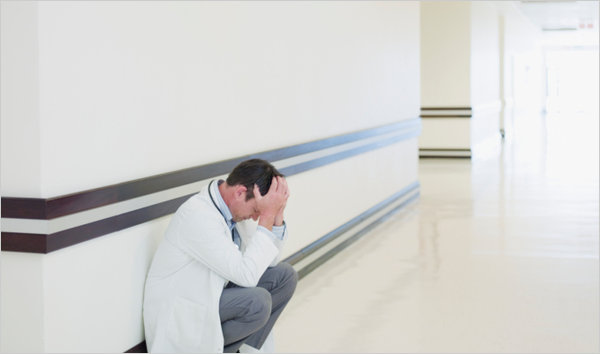 Surat: In an unfortunate incident, a 24 year old resident doctor working with the Government Medical College (GMC) Surat, ended his life by jumping off an under-construction building at the New Civil Hospital (NCH) campus. The doctor was pursing his Masters in Surgery at the said college.

A Suicide note was recovered by the police from the spot, where the medical student/ doctor, Dr Dhaval Dinesh Parmar was seen blaming work pressure and torture. TOI quotes his suicide note as stating

"Compressed, Depressed, tortured, 24 hours duty, no leave, still work should be perfect? How can this happen? I love dad and Mom.."

In a state of shock after losing their son, the doctor's parents have filed a complaint with the police accusing his seniors of harassing Dhaval. In his complaint the father of the deceased alleged that Dhaval had joined GMC Surat 15 months ago to pursue masters of surgery. His senior doctors Milan and Naresh were harassing him mentally and physically. They also made caste specific slur for Dhaval and due to their harassment the deceased ended life,  reports TOI.

In his complaint, he also added the name of HODs, and the dean of the medical college stating that they would make casteist remarks against him, and would harrass him regularly, adding that he was informed about the harassment a day before the doctor committed suicide. The doctor's parents had come to meet him to discuss his issues on Tuesday, but Dhaval took the extreme step before their arrival.

Based on his compliant, police booked senior resident doctors in surgery department Dr Milan, Dr Naresh Makwana, as well as Dr Nimesh Verma, head of surgery, Dr Jayesh Brahmbhatt, dean of GMC, and Dr Ganesh Govekar, head of the forensic department. They have been booked for relevant IPC provisions on abetting suicide as well as  SC/ST (Prevention of Atrocities) Act, 1989, following allegations levelled by the father of the deceased.