Resident Doctors In Karnataka may go on a strike from 31st August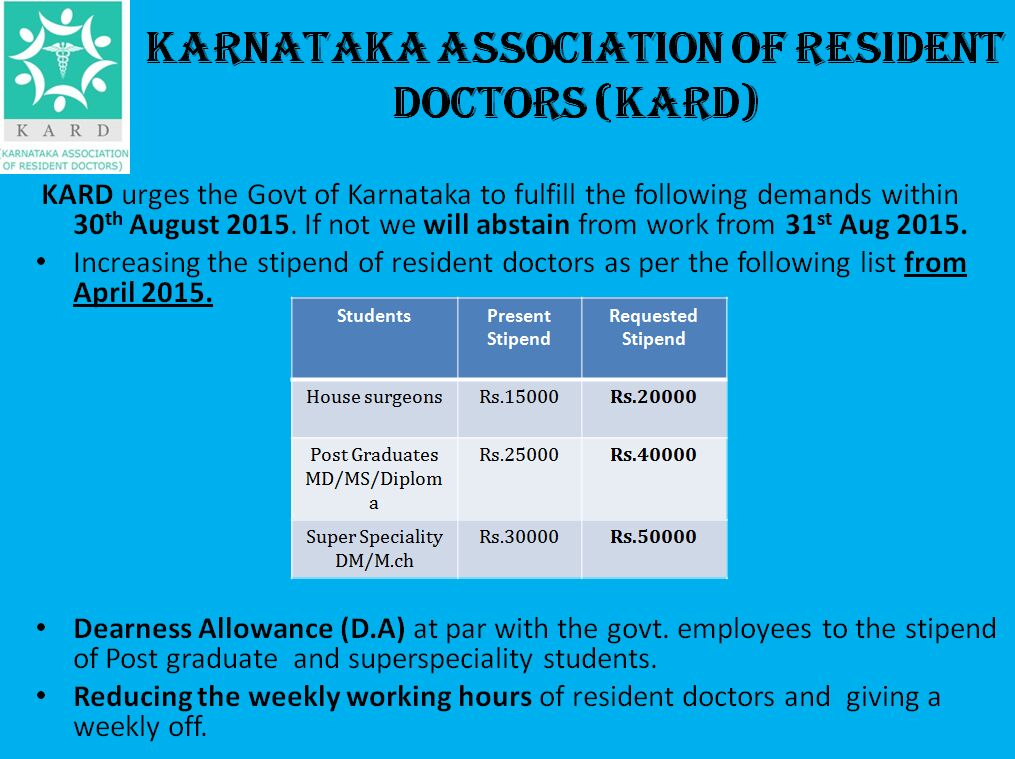 Rumour has it that Karnataka Association of Resident Doctors will " ABSTAIN from Work" from 31st August, 2015, if their demands are not met till that date.

The basic demands of the doctors include raising of stipend from the existing levels, inclusion of dearness allowance as well as weekly offs.

The association wants the stipend of house surgeons to increase from current level of Rs 15000 to Rs 20000, that of PG/MD/MS/diploma students to increase from Rs 25000 to Rs 40000 as well as the stipend of super-speciality that is DM/McH students to increase from current Rs 30000 to Rs 50000.

Besides a hike in the stipends the association has also demanded a dearness allowance (D.A) at par with the government employees to be added to the stipend of P.G and super-speciality students.

Further the association as also demanded reducing the weekly work hours of resident doctors and giving a weekly off.