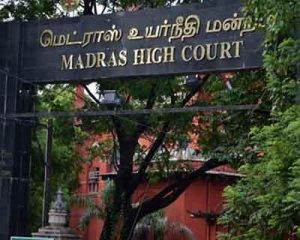 Chennai:  The Madras High Court reserved its order on a petition seeking to appoint a retired Judge of this Court as an administrator of Tamil Nadu Medical Council (TMC) till an elected body comes into existence.
Justice M Duraiswamy reserved his order on the petition filed by one Sadagopan, Elected member and President in-charge of the TMC.
The term of the council, a body comprising seven elected members from its registered medical practitioners has ended.
The petitioner submitted that there has been a lot of confusion with regard to the election of the President of the council, schedule for which had been announced on May 2 last.
However, due to infighting among the members of the council, the elections may not be conducted in a peaceful manner and till the Elected Body comes into existence there will be total confusion and the matters to be decided by the council may get delayed, he said.
Hence the petitioner prayed for a Court direction to appoint a retired Judge of Madras High Court as an Administrator to Tamil Nadu Medical Council, vesting all powers of the council on the learned Judge to conduct the elections and administer the Council till the Elected Body comes to existence.
Studied at Indraprastha College for Women (Delhi University), completed in year 2014. Currently working with Medical Dialogues, a online Medical news paper dedicated for healthcare Professionals.
0 comment(s) on Retired Judge as administrator for Tamil Nadu Medical Council: HC to take call