RIMS doctors CANNOT go on Strike: Jharkhand CM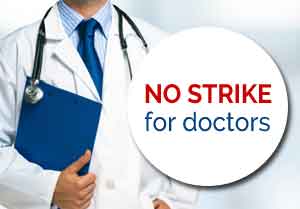 Ranchi: Jharkhand Chief Minister Raghubar Das recently stated the state government will "not tolerate" negligent work by doctors of the Rajendra Institute of Medical Sciences (RIMS).
"Negligence in work will not be tolerated. Doctors or other personnel cannot go on strike, instead, they can put their problems before the director (RIMS)," an official release said, quoting Das.
An additional director has been appointed to look at management-related issues of the institution, the CM said.
Das said rules laid down by RIMS should be strictly adhered to, and added that doctors will not be allowed to practice in private clinics.
The chief minister also said there has been the significant development in the state's healthcare in the past four years.
Read Also: Jharkhand: Govt convinces; RIMS hospital staff call off strike