RIMS Ranchi alleged of medical negligence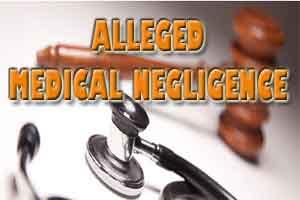 Jharkhand: An alleged case of medical negligence has been reported at RIMS Ranchi in which the gynaecology department of the institute left a pregnant woman unattended for two days, with a dead foetus in her womb.
The elaborate report giving the facts of the case implies that the said woman was brought to the hospital by her husband, only to be left unattended by the doctors in the labour ward. Later, having been admitted late, she was in a serious condition after 36 hrs.
The husband further alleged that after having rushed his wife to RIMS in the night, they  were told shortly afterwards that the nine-month-old foetus had died in the womb itself. However, the doctor did not remove the foetus from her body, and the husband was informed that the reason the serious inaction was blood shortage due to which C-section surgery could not be done.
The family members of the woman have met the Rims director BL Sherwal at his office over the issue.
As quoted by
TOI
, Sherwal called for Anubha Vidyarthi, the doctor against whom allegations of negligence were brought by the patient's kin. Vidyarthi in her defence said, "We were trying to induce normal delivery to get the foetus removed". The patient continues to be in a serious condition, the hospital said in the evening.
Sherwal later said that chances of infection in Preeti Devi's body were minimal. "An explanation has been sought from the head of gynaecology department after the complaint," he added.