Rising incidence of non-communicable diseases: Naidu expresses concern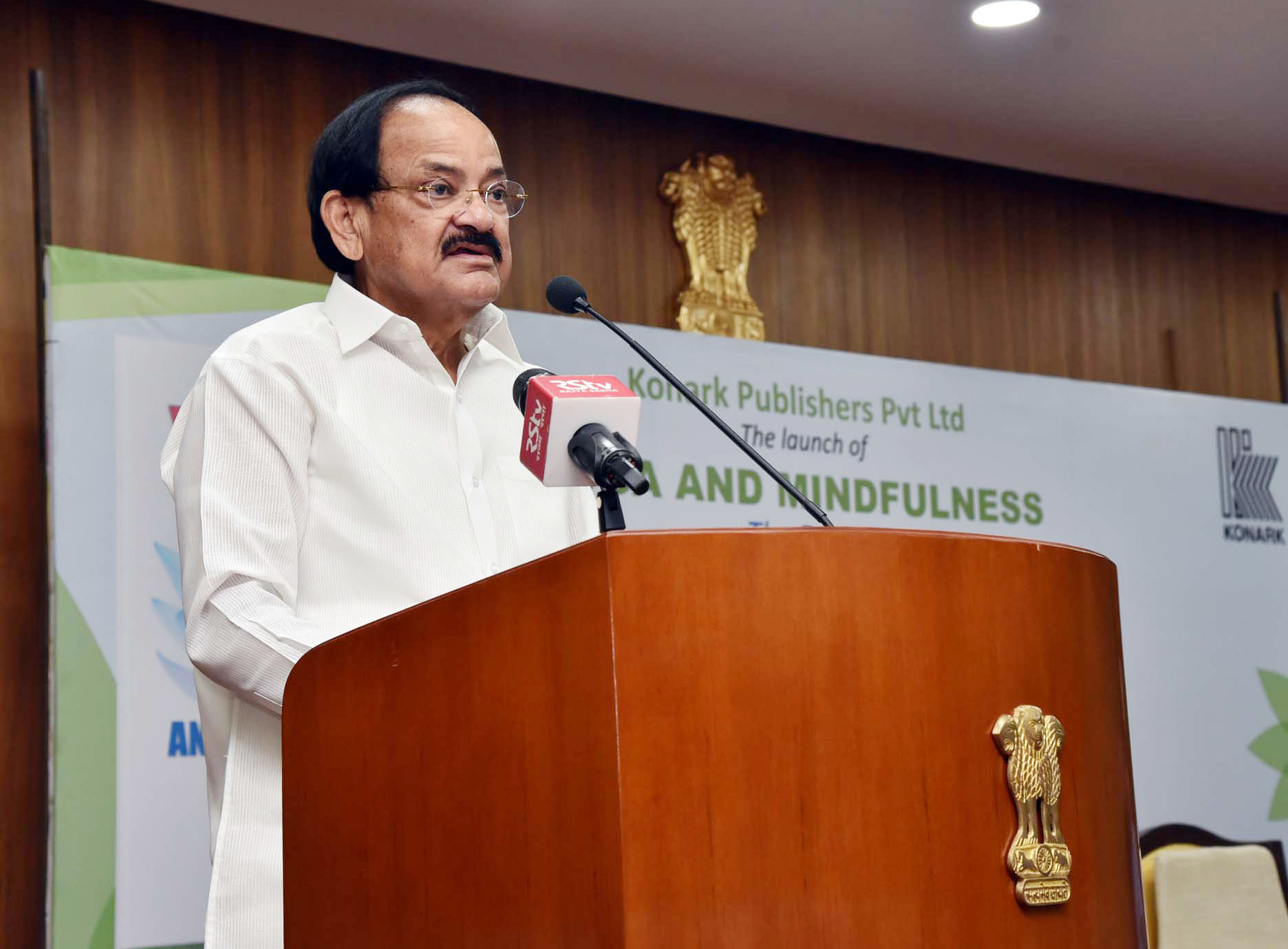 New Delhi:  Vice-President M Venkaiah Naidu on Thursday expressed concern over the growing incidence of non-communicable diseases (NCDs) and called upon the medical fraternity to take the lead in promoting a healthy lifestyle.
'There was a need to arrest this alarming trend by launching a nationwide campaign on Non-communicable diseases,' said Mr Naidu in his address at the sixth convocation of the Institute of Liver and Biliary Sciences (ILBS), here.
Read Also: Create awareness on lifestyle diseases: Vice President to Doctors
Mr Naidu said that also wanted members of the Indian Medical Association to take up a drive to prevent NCDs by visiting schools in their respective neighbourhoods and educate the children on the health hazards of modern lifestyle.
Quoting the WHO report he said that that about 63 per cent of all deaths are caused by NCDs. The rising trend of diabetes, heart diseases, cancers and chronic respiratory problems needs to be halted, he added.
Calling for adopting healthy dietary habits, the Vice-President cautioned the youngsters against consuming instant food and said "Instant food means constant disease"
Mr Naidu said that Yoga must be promoted in schools in a big way in view of its salutary effect on health.
Read Also: Private sector must ensure Affordable treatment, Focus on rural areas : Vice President
'Yoga and meditation would not only help in improving physical fitness but also ensure mental equilibrium, which is the need of the hour in view of the increased stress faced by the youngsters,' he added.
Observing that the most important aspect of healthcare was to make it accessible and affordable to the poorest of the poor, he suggested providing free intensive care to all road accident victims and also to develop transplant facilities in Government Medical Colleges.
He said making ICU care affordable by government assistance and universal insurance should be the way forward.
Stating that India was lagging behind western countries in organ donations due to the absence of a robust diseased donor program at the national level, he urged the government to promote cadaveric donor programme and also wanted people to join the noble cause of organ donation.
Read Also: Naidu launches Assam govt's cashless health scheme
Mr Naidu also said that the out-of-pocket health expenditure borne by the majority of the people needs to be addressed as high costs have pushed many families into debts. There was also a need to initiate measures on a war footing to bridge the urban-rural divide in healthcare facilities in the country, he added.
Congratulating ILBS team for having performed over 550 liver transplants since the institute's inception, the Vice-President lauded the Institute for introducing several innovative teaching programmes.