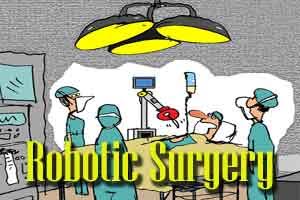 Puducherry: Jawaharlal Institute of Post Graduate Medical Education and Research (JIPER) has started multi-disciplinary robotic surgical service by performing its first robotic urological surgical procedures.
A Jipmer release said, guided by the expert Robotic Urologist, Dr N Ragavan, Consultant Urological Surgeon, Apollo Hospitals, Chennai, a Jipmer team performed two cases of robotic pyeloplasty. This complex surgery is performed on a patient with a block in the ureter (tube connecting the kidney and the urinary bladder). Each surgical procedure lasted about two and a half hours and the patients have since made a rapid recovery.
The procedure was carried out after tough preparation for the program. It was only after attaining sufficient proficiency in laparoscopic surgical skills and training in robotic surgical methods in operative workshops, on simulators, wet models and training of anaesthesiologists in advanced robotic surgery centres that such a procedure was planned. Besides the console surgeon and anaesthesiologists, a dedicated team of urotechnicians, nurses and paramedical OT staff had to be trained.
Describing the procedure, Dr. Parija said that in robotic surgery, the surgeon sits at a surgical console like a pilot in a cockpit and operates the four arms of the surgical robot to perform the surgery inside the abdomen using instruments passed through small one cm incisions on the abdomen. One arm of the robot controls the camera and the other three manipulate the instruments. The entire surgical procedure is observed via a high-definition 3D vision system. Through the robotic camera the surgeon gets a highly magnified 3D stereoscopic view of the internal organs at the console. The robotic system scales filters and translates the surgeon's movements into more precise micro-movements of the instruments. The jointed-wrist design of the robot exceeds the natural range of movement of the human hand. Moreover, motion scaling and tremor reduction further interpret and refine the surgeon's movements. All these make the surgical dissection and suturing more precise so that the surgeon can perform a complex surgical procedure with great precision through the key-hole incisions.
The robotic surgical system greatly facilitates performing many minimally invasive surgical procedures with precision resulting in less blood loss, lower postoperative pain, faster recovery and return to work and cosmetically appealing small scars. It is a substantial advance over cumbersome and tedious laparoscopic surgery that requires intensive training and carries a steep learning curve,he said.
1 comment(s) on Robotic surgery performed at JIPMER