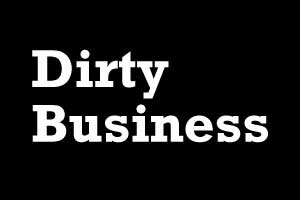 Mohali: On the issue of violating the norms of Bio-Medical Waste Management Rules, 2016, the Punjab Pollution Control Board (PPCB) has recently imposed a fine of Rs 10 lakh on Fortis Mohali
The PPCB authorities directed the management to deposit a bank guarantee of Rs 25 lakh with it as an assurance to ensure compliance of Bio-Medical Waste Management Rules, 2016, valid for one year.
"The hospital shall deposit a bank guarantee of Rs 25 lakh with the PPCB as an assurance to ensure compliance of the rules," the order stated, reports Tribune.Kahan Singh Pannu, Chairman of the PPCB has directed the hospital to submit the fine immediately in the account of the Environmental Engineer.
The decision comes after the board on February 2 seized 1-tonne of the biomedical waste of Fortis Hospital being delivered to a scrap dealer in Dadumajra.
Besides the fine, the chairman ordered the hospital authorities to suspend their housekeeping in-charge, Rajesh Sharma, and take suitable action against him after an inquiry.  An FIR should also be lodged against him for negligence in the disposal of waste, added Pannu.
Speaking with HT the Chairman said, "The role of Rajesh Sharma should also be probed. If his connivance with the contractor is established, an FIR should be lodged against him as well for negligence in the disposal of biomedical waste."
"The hospital will appoint a qualified officer (at least science graduate) as the in-charge of biomedical waste who should also get necessary training from the PPCB regional office in Mohali", he added.
Meanwhile, the Hospital came forward with a statement, "We have assured the PPCB to render full cooperation with the authorities concerned and complying with the issued order. We are awaiting the investigation report from the police in this matter."
As per the order, the hospital will also be required to conduct the sampling of effluent-cum-sewage treatment plant from Punjab Bio-Technology Incubator, Mohali, immediately and submit the report to the PPCB, besides installing CCTV cameras on final biomedical waste collection area within seven days to rule out the possibility of pilferage.
Studied at Indraprastha College for Women (Delhi University), completed in year 2014. Currently working with Medical Dialogues, a online Medical news paper dedicated for healthcare Professionals.
1 comment(s) on Rs 10 Lakh fine on Fortis Mohali for violating Biomedical Waste Management Rules