RTI Shocker: No record of Pathological laboratories running in Mumbai, says BMC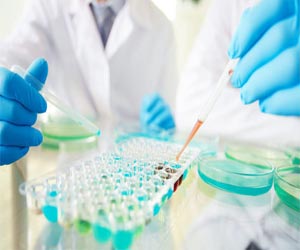 Mumbai: A recent reply to the RTI filed by Maharashtra Association of Practicing Pathologists and Microbiologists (MAPPM) has revealed that there is no record of pathological laboratories that run under the ambit of Brihanmumbai Municipal Corporation's (BMC) Public Health Department.
The BMC's failure comes as a violation of norms stipulated by the Directorate of Medical Education and Research (DMER) last year in which the medical body had ordered the civic health department to compile and submit the detailed report on the number of pathology laboratories running in the state along with its registration numbers.
Subsequent to this order, Dr Prasad Kulkarni, a member of MAPPM sought information regarding the number of pathology lab running in the city and suburban area and list of signing/consultant pathologists working in the respective laboratory., in view of which he filed an RTI.
Via the RTI, he asked about the list of lab owners with their qualifications.  He sought information regarding the list of signing/consultant pathologists working in the respective laboratory. Responding to the queries of Dr Kulkarni, the BMC informed that the pathology laboratories were not registered under the Public Health Department of Municipal Corporation of Greater Mumbai. Hence, the information required was not available in the office.
Talking about the RTI, Dr Kulkarni told  Medical Dialogues, "The Supreme Court on 12th December 2017 had ordered the government and the civic bodies to keep a record of the Pathological laboratories. But the order was not followed. Therefore, an RTI was filed on 25th February this year." "No positive move has been taken by the government in this regard," he added.
In 2018, the Government had asked all civic bodies in the state to collect data in this record. "Health is a prime concern; therefore, the civic bodies must have authentic data," he further added.
He highlighted certain issues faced in the state in association with the pathological laboratories.


There are technicians practicing as pathologists and are signing for in absentia pathologists.


Some pathologists allow their signatures to be used while some are not aware of their names and signatures were being used for reporting.


Pathologists names are being used for MEDICLAIM only.


There is no surety of the authenticity, legality as well as traceability of reports.