Sacked AAP Min Kapil Mishra alleges Rs 300 Cr medicine Scam in Delhi health dept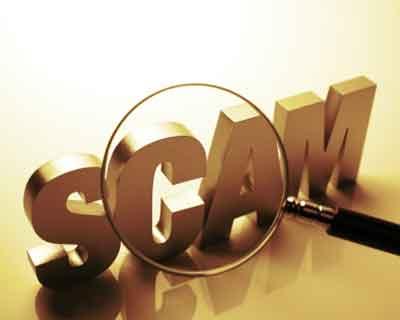 New Delhi: Axed Water Minister Kapil Mishra, who has been trading corruption charges against Chief Minister Arvind Kejriwal all this while, has now alleged a scam of Rs 300-crore, in purchase of medicines in the health department of the Delhi government.
At a press conference, Mr Mishra made the allegation that the Health department of the state government is mired in medicine fraud of Rs 300 crore. Medicines costing this amount have already been purchased but not made it to the hospitals' pharmacies.
He has also charged that irregularities in transfers, appointments in the ministry and ambulance procurement for hospitals also took place.He threatened that he would soon get an FIR registered in all the three cases.
Not stopping at just that, MLA from Karawal constituency Mr Mishra thundered that he would blow the lid off from all the wrongs happening in the much ambitious deary scheme of Kejriwal, the Mohalla clinics in the next one or two days.
Soon after Mr Mishra levelled allegations of graft against Mr Kejriwal, he was not only removed from the Cabinet but expelled from Aam Aadmi Party as well.Mr Mishra said government hospitals are facing severe medicine crunch.
But government is not at fault because it did buy the medicines but they never reached the hospitals. The medicines are lying in abundance in governmental stores but are getting expired.
Already huge stock is outdated. Referring to the "ambulance purchase scam", Mr Mishra disclosed that the ambulance van which the TATA was offering for Rs eight lakhs to the government was bought by the authorities at a whopping cost of Rs 23 lakhs dealing a financial blow to the government.
The government's contention was that the costly ambulances were fire resistant but two of them caught fire even before launch puncturing its claim. Mr Mishra also charged Health Minister Satyendar Jain with wrongdoings in transfers and appointments in his ministry and alleged that thirty MS were appointed in the department who were close relatives of the minister after removing senior doctors from the posts.
Mr Mishra also alleged "that the job of purchasing the medicines for hospitals was handed over to the CPA. Tarun Seem was allotted four posts and purchase of medicines started through software. Three godowns came into being to store medicines''. Mr Mishra revealed that the government had stored medicines of three to six months in advance last year but they failed to reach the hospitals and got 'expired' lying there.